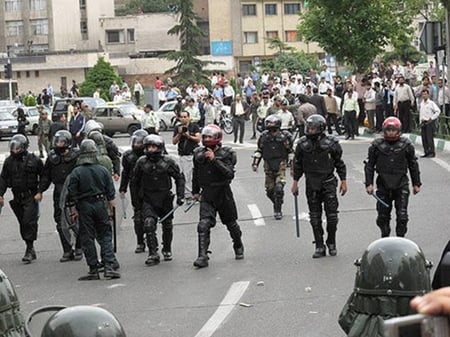 NCRI – In a preemptive move to control protests, Revolutionary Guards and Basij paramilitary forces were dispatched on Wednesday from various military bases across Tehran to main squares and high streets. The suppressive forces started moving at midday to Baharestan Square facing the regime's parliament, and Toopkhaneh and Imam Hossein squares. Some were also dispatched to Vanak and Enghelab squares. Government employees' buses were used to transfer the forces to avoid drawing attention.
In Enghelab and Vali-e Asr squares the State Security Forces (SSF) have been patrolling since 2:00pm. The number of people on the streets was growing and the regime's agents did not allow any gatherings.
The situation at 5:30pm local time was tense in Tehran and Basij forces have been harassing people on the streets.