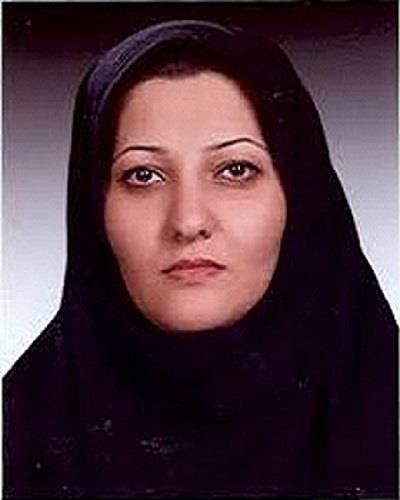 NCRI – In the course of major anti-regime protests by thousands of ethnic Iranian Azeris in north-west Iran this week, a number of protesters were attacked and arrested by the regime's anti-riot units.
Roqieh Alizadeh, wife of political prisoner Abbas Lesani, was arrested on Tuesday while she was filming a protest in Tabriz, the provincial capital of Iran's Eastern Azerbaijan Province. The suppressive forces also confiscated her mobile phone.
Abbas Lesani is serving a prison sentence on the trumped up charge of "propaganda against the system (regime)" for taking part in an anti-regime protest over the drying up of Iran's largest salt lake, Lake Orumieh, in north-west Iran.
Also on Tuesday, a number of people were arrested in a large protest in Orumieh (Urmia), the provincial capital of Iran's Western Azerbaijan Province. No information is available about their fate. The names of three of those arrested are: Ali Azizi, Houshang Naqizadeh and Ouldouz Qassemi.
The rallies on Tuesday were triggered by the publication of derogatory statements in the state-run media against Iran's largest ethnic minority group. The July 20 edition of the state-run daily Tarhe-No (issue no 868) had published an insulting reference to ethnic Iranian Azeris.
The first rally began at around 7pm (local time) in the city of Tabriz. Thousands of people gathered in Darayi Street and chanted slogans in defense of the rights of the Azeri community and in protest to recent disrespect to Iranian Azeris by the mullahs' regime in Iran.
The regime sent hordes of special anti-riot troops and water cannons to disperse the protesters. The anti-riot forces fired rubber bullets at the demonstrators, according to eye-witnesses. A number of protesters were arrested in the skirmishes.
In the city of Orumieh, hundreds of protesters gathered in the early evening and began a rally from Atai Street towards Imam Khomeini Street. Anti-riot troops were sent in and a number of protesters were arrested.
Students at the University of Orumieh began a protest on campus against the regime's slander.
Commenting on Tuesday's rallies Shahin Gobadi of the Foreign Affairs Committee of the National Council of Resistance of Iran (NCRI) said: "This is another sign of growing discontent in Iran which manifests itself in different forms and different places. The Iranian people use every possible opportunity to manifest their loath and hatred towards this regime which doubly suppresses ethnic and religious minorities."