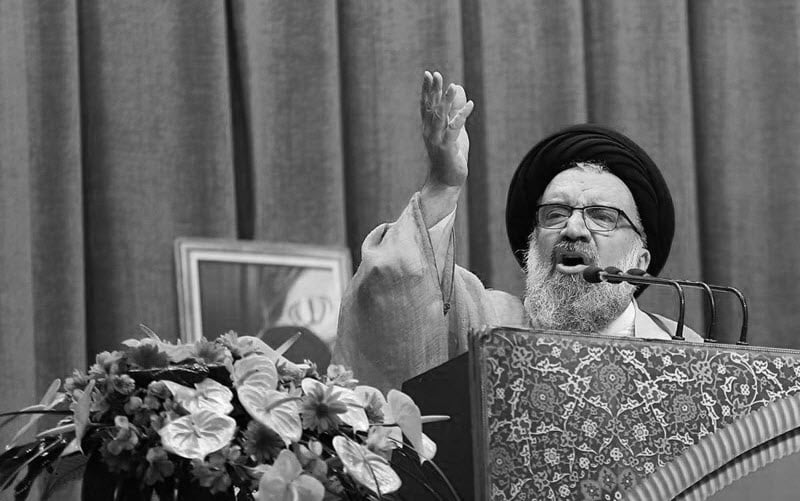 By Shahriar Kia
A high ranking cleric in Iran has said that the mullah's regime "has the formula for building a nuclear bomb".
Ahmad Khatami, Tehran's Friday Prayer leader, made this announcement during a mourning ceremony in Mashhad on February 9, according to the state-run IRNA news agency.
Khatami, who is known to echo the views of Supreme Leader Ali Khamenei, said: "Iran never had the intention to build an atomic bomb. Of course, we have the formula but we do not want to use weapons of mass destruction."
While Khatami did not provide further information about the "formula", it is well known that Iran has been able to enrich uranium to 20% thanks to their previous research into nuclear activity, and it is not hard to increase this enrichment to the 90% needed to build nuclear bombs.
International Atomic Energy Agency head Yukiya Amano said in 2016 that Iran had engaged in activities related to developing the know-how for nuclear explosions between 2003 and 2009.
This remark will likely raise doubts about the IAEA's reports from December 2015, which paved the way for the 2016 nuclear deal, otherwise known as the Joint Comprehensive Plan of Action (JCPOA). Doubts about Iran's compliance have long been raised by the Iranian Resistance.
Iranian officials have always denied that they will use their nuclear technology to build nuclear weapons. However, it is hard to believe them considering the sheer amount of research conducted in secret before 2003, when the Iranian Resistance revealed to the word that Iran had a nuclear programme, and their many violations of the nuclear deal with six world powers.
On February 10, Khatami spoke out about Iran's nuclear and military power, noting that the US had contained the development of Iran's nuclear power and left the Regime to rely on ballistic missiles, while Europe was attempting to halt Iran's missile programme.
He said: "America's mischief decreased Iran's nuclear power. The JCPOA ended. Our missile capability is what protects us in these conditions. If they take away our missile capabilities, the day will turn into night for the nation of Iran."
He also admitted that US sanctions have had a great effect on the Iranian economy and helped spur further anti-regime protests in 2018, although it is worth clarifying the wheels for this were set in motion by four decades of corruption and mismanagement by the mullahs.