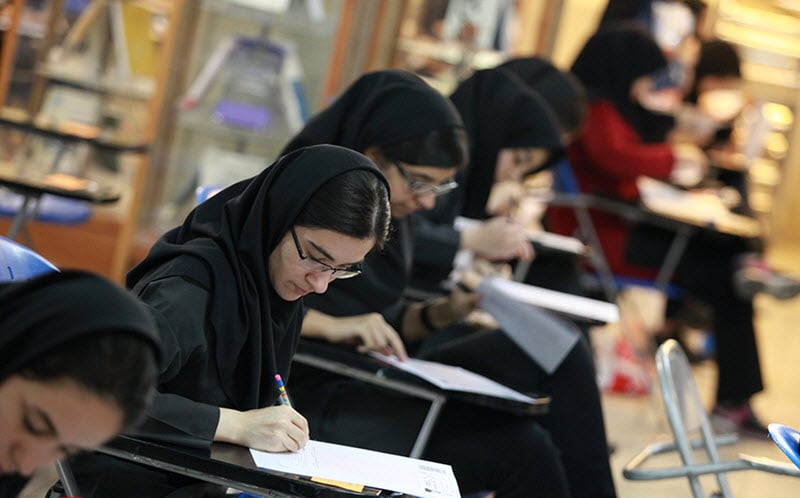 By Staff Writer
Iran ranks first in the world, in brain drain; with around 25% of its educated people currently living in developed countries.
According to the International Monetary Fund (IMF), the emigration of educated Iranians abroad has increased remarkably; every year, from 150 to 180 thousand people leave the country behind, which is equivalent to a whopping 150 billion dollars' worth of capital.
A government-own media outlet, known as "eqtesad va kasb-o kar" (meaning "economic and business") addresses this increase, which is especially notable since 1979, when the anti-royal revolution took place; prior to the revolution, only a maximum of 50 thousand people would emigrate every year; but that's no longer the case. Whilst the population has grown twice as much since, the rate of emigration has gone up by a shocking 140-fold!
In one of its articles. This outlet also shares a statement from an economic consultant in the European Union: "the damage that the ongoing brain drain has done to Iran's economy is 300 times more than the damage done by the war with Iraq".
It adds: "Based on IMF, Iran has the highest rate of brain drain amongst 91 countries; from 2003 to 2007, 180 thousand of Iranian emigrants have been highly qualified, 380 Olympic have been medallists, and 350 top-scoring students from the national University Entrance Exam".
IMF also reports of more than 250 thousand Iranian engineers and doctors living across the United States now.
According to the official statistics of Iran's Passport Department, in 2008 alone, 15 masters graduates and 4 PhD holders left Iran every single day; 5475 bachelors graduates also left in the same year.
In 2012, another 150 thousand students also moved abroad, majority of whom were PhD Candidates.
64% of the emigrating students over the past 14 years, have also been winners of Olympics gold medals.
Why do "Iranian brains" leave?
Mahdis Ghorbani, a sociologist who studies young people, commented in this regard:
"The emigration of Iranian talents is due to various issues, such as the shortage of employment opportunities, insufficient financial and mental support from officials, financial and administrative failures, social inequality and pay gaps, misalignment of expertise and income, absence of meritocracy, limited cultural space especially for art, the old and static education system, lack of job safety and satisfaction especially for women, as well as low income for lecturers, students, and the faculty"
Ghorbani adds: "Whilst Iranians are repulsed by the mentioned problems, they are highly attracted to the numerous benefits that developed countries have to offer; such as, great employment opportunities, optimal economic status, safety and freedom for individuals as well as the society, confidence for a secure future, and the existence of meritocracy".