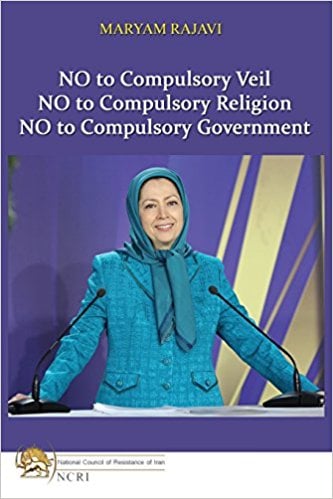 by Maryam Rajavi 
This is a selection of six speeches by Maryam Rajavi, the president-elect of the National Council of Resistance of Iran from 2015 to 2017 in various conferences on the topic of Islam, compulsory veil, compulsory religion and compulsory government and why anything that is forced under any pretexts is contrary to the teachings of Islam.
Maryam Rajavi argues that mysogeny is the core of Islamic fundamentalism. In the case of iran, she argues that misogyny under the cloak of religion has become systematic and persistent because it is a lever to maintain the monopolistic domination of the velayat-e faqih. Misogyny is the raison d'être for dozens of the regime's suppressive agencies. It justifies the permanent surveillance operations in the streets, the actions of street patrols and the conduct of such agencies as the "Office to Combat Vice," or the "Morality Police Force" and 20 other police entities.
Similarly, clamping down on women on the pretext of mal- veiling is one of the most effective means to repress society and silence any voice of dissent.
Available to buy on Amazon