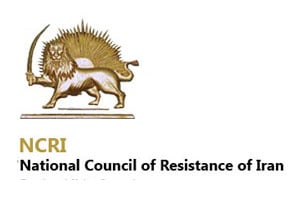 The Iraqi Governmental Committee tasked to suppress Iranian opposition members in Camp Liberty is preventing the burial of martyrs of the criminal missile attack of October 29, 2015 on Camp Liberty. This committee operates under Faleh Fayyad, Iraq's National Security Advisor.
On 29 October 2015, Camp Liberty was brutally targeted by missiles through Iranian regime proxies in the Iraqi government that led to the martyrdom of 24 People's Mojahedin Organization of Iran (PMOI/MEK) members. Five days later, Ms. Fatemeh Abbassi, member of PMOI, passed away due to the shock of this criminal missile attack.
On 4 November 2015, in an official letter, the court of Baghdad's Karkh District requested the presence of residents' legal advisor in the court to complete the administrative process for the burial of the martyrs. However, the suppressive committee delayed transfer of residents' legal advisor to the court for 20 days despite numerous letters and referrals of liberty residents to Iraqi, as well as UN and U.S. officials on a daily basis. On 22 November 2015, the legal advisor was taken to the court in Karkh and the judge issued two separate decrees on that same day ordering the bodies of the 24 martyrs, as well as that of Ms. Fatemeh Abbassi, to be given to the residents. Therefore, there was no excuse whatsoever for the burial of the martyrs. But the suppression committee continues to stonewall the burial.
The Iranian Resistance calls on the UN Secretary-General, the High Commissioner for Refugees, the High Commissioner for Human Rights, and the U.S. government to take immediate action to end this sort of antihuman measures that breach many international laws and conventions that require respecting the body of the dead.
Secretariat of the National Council of Resistance of Iran
December 9, 2015