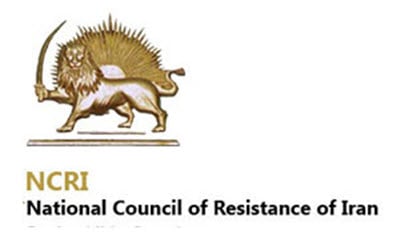 According to the state run news agency IRNA, on the sidelines of the Human Rights Council session in Geneva, Araghchi, the Iranian regime diplomat-terrorist congratulated membership of the Iraqi government to the Human Rights Council, to Ibrahim Jafari who bears the position of Iraqi Foreign Minister. In return, to show his loyalty the mullahs' regime, he said: "The government and people of Iran are victims of terrorism, including from the Mojahedin (PMOI)" and that Iraq "will continue to oppose political movements against Iran in the field of human rights."
Jafari's most important mission in various international forums such as the Unite Nations General Assembly and Human Rights Council, the Islamic Conference, the Arab League and … is to defend the Iranian regime and to prevent the adoption of any resolution or decision against the regime and its agents or if it failed to do so to cast a negative vote.
The membership in the Human Rights Council of Iraq, occupied by the religious fascism ruling Iran, is nothing but betrayal and stabbing to human rights and only adds insult to the injury of victims of human rights violations. Iraq's judiciary has become the plaything of the mullahs' and political executions are carried out everyday. Genocide, forced displacement and ethnic cleansing in Iraq by militias and government forces who are under control and command of the Iranian regime around the country is routine.
The Iraqi government at the behest of the Iranian regime, in multiple deadly attacks on Ashraf and Libert and an 8 year siege, killed 177 PMOI members and in a large state therft, prevented the sale and transfer of $600 million of PMOI assets from Ashraf to Liberty. These are currently in the hands of the government-backed bodies. The Iranian resistance calls on the international community, especially the US and the UN, as the guardians of safety and security of Ashraf residents, to force Iraq to give back these properties and assets to PMOI in order to enable them to cover their heavy expenses outside Iraq.
Last year the Arabic media called Jafari as the re[presentative of the Iranian regime in the Arab League and wrote : "In his speech, Jafari dended Hash al-Shaabi and Hezbollah and said whoever accuse them of being terrorist, is himself a terrorist." (Al-Arabiyah- March 19, 2016). The same sources wrote in September 2016 that Ibrahim al-Jaafari has put Iranian intelligence agents in Iraqi embassies, including 48 people in the Iraqi embassies in European countries.
In December 2015, Jafari took part in a conference of mercenaries of the regime in Tehran under the title "World Against Violence and Extremism", and in a meeting with one of the mercenaries with the tone of an interrogator of the Ministry of Intelligence said: "Preventing MEK members to meet with relatives over the years is indicative of the nature of their leaders." He promised to fully cooperate to transfer families to Liberty. The mercenaries of Al-Quds and Intelligence were transferred to Ashraf and Liberty for psychological torture of the residents under the guise of family members.
Secretariat of the National Council of Resistance of Iran
March 4, 2017