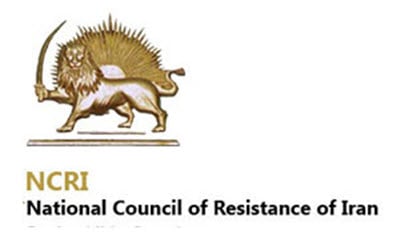 According to reports received from inside the Iranian regime, following the massive Iranian Resistance rally in Paris that enjoyed widespread support from inside Iran and abroad, the regime's Supreme National Security Council (SNSC) has decided to intensify the pressures imposed on the People's Mojahedin Organization of Iran (PMOI/MeK) and the Iranian Resistance, especially the residents of Camp Liberty in Iraq.
In this regard Tehran has ordered its interlocutors in the Iraqi government to intensify the pressures, siege and repressive measures against Camp Liberty, including preventing the delivery of food stuffs, medicine, and fuel needed for the camp's power generators to provide electricity, adding at least there must be obstacles placed by the Iraqi government to delay and disrupt the delivery of the residents' necessities to the camp.
The SNSC in Tehran has also called on the Iraqi government to assist the regime's embassy in Baghdad and facilitate the necessary measures for the transfer of a number of the regime's Ministry of Intelligence agents to Camp Liberty under the pretext of the residents' family members. These actions are aimed at placing the residents under psychological torture. In late May various groups of Iranian regime operatives were transferred to Camp Liberty and paved the path for the next rocket attack carried out on July 4th.
For the third consecutive week, under orders from the government's Camp Liberty crackdown committee, Iraqi forces on Thursday, July 14th prevented the entry of vehicles delivering power generator oil and gasoline into the camp.
State media in Iran wrote following the enormous Iranian rally in Paris: "Camp Liberty must be targeted once again with a number of missiles. Of course, more powerful and destructive missiles to literally level (Liberty) and leave no trace of the [residents] there." (Otagh-e Khabar (Newsroom) – July 11, 2016)
The siege placed on Camp Liberty, aimed at placing the residents under psychological and physical torture and pave the path for future massacres, is a flagrant violation of the December 25, 2011 Memorandum of Understanding signed between the United Nations and the Iraqi government stipulating, "The Government shall facilitate and allow the residents, at their own expense, to enter into bilateral contact with contractors for provision of life support and utilities such as water, food, communications, sanitation, and maintenance and rehabilitation equipment."
Reiterating the numerous and written commitments of the United Nations and United States in regards to the residents' safety and security, the Iranian Resistance demands prompt intervention to end the inhumane siege and resume the deliveries of the residents' basic needs.
Secretariat of the National Council of Resistance of Iran
July 15, 2016