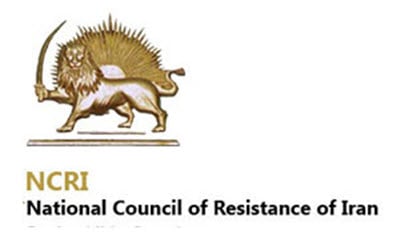 A number of Sunni political prisoners on death row, who have been transferred on Monday, August 1st from Ward 10 of Section 4 of Gohardasht prison to solitary confinement of the IRGC section of this prison, launched a protest against execution of a number of their cellmates by shouting slogans. The henchmen severely beat these prisoners whose hands and feet were shackled in chain. At the same time the prisoners of Ward 210 of Section 7, who are also Sunnis, went on hunger strike on Tuesday August 2 to protest the mass execution of Sunni political prisoners.
The Revolutionary Guards who have taken the control of large section of prison sound the alarms in order to intensify the atmosphere of intimidation and terror and to prevent prisoners' protests. The wards' doors and prison yard are still closed.
Mrs. Maryam Rajavi, President-elect of the Iranian Resistance, described the mass execution of Sunni prisoners in Gohardasht Prison "an appalling crime against humanity" and called on Iranian youths to rise up in support of and in solidarity with the families of the victims. She asked the UN Human Rights Council and the UN Security Council to bring the record of the Iranian regime's crimes before the International Criminal Court so that perpetrators of these crimes are brought to justice.
On the other hand, simultaneous with the execution of Sunni political prisoners, a number of other political prisoners including Saleh Kohandel, Mohammad Ali Mansouri and Afshin Baymani have been transferred from Ward 12 of Section 4 of Gohardasht prison to an unknown location.
Ruthless henchmen did not even allow the families of victims to come close to the bodies of their children and in fear of popular protests; they prevented their transfer and burying them in their hometowns in Kurdistan. Suppressive forces buried the bodies of those executed scattered in section 305 of the Behesht-e-Zahra cemetery. From Tuesday morning intelligence agents, plainclothes and motorcyclist Revolutionary Guards have emptied this section and have brought it under strict control.
Secretariat of the National Council of Resistance of Iran
August 2, 2016