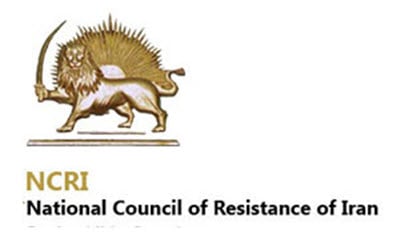 Mullah Ahmad Zargar, secretary of the suppressive "Promotion of virtue and prevention of vice" institute, announced that to speed up the processing of files related to those arrested by this institution, "Special branches to process the cases of 'Promotion of virtue and prevention of vice' have been established in the justice departments throughout the country, as well as the Court of Justice and the Supreme Court." He added that "Directives for the formation of councils of 'Promotion of virtue and prevention of vice' in organizations, ministries, religious boards, and even mosques" have been issued.
The suppressive security forces issued a communiqué to emphasize on the need to "adhere more to morality and hijab and avoid abnormalities" during the month of Ramadan. "All drivers and passengers of vehicles, public or private, need to avoid showing breach of fasting, creating noise pollution, and acts contrary to religious observations," it wrote.
On the pretense of "promotion of public security and tranquility" during Ramadan, Qom's Prosecutor Mostafa Barzegar Ganji said: "Plans have been devised [for the security forces] to inspect homes and numerous hideouts." Likewise, the prosecutor for Golestan Province noted that those who do not observe fasting will receive 74 lashes in public.
Colonel Salehi, deputy commander of security forces in Khuzestan, announced the extensive presence of "tangible and intangible police patrols and vehicles and foot patrols" in "the city, passages, streets and around religious places" and said: In the month of Ramadan "to observe the sanctity of Ramadan, citizens ought to seriously avoid showing non-observance of fasting or dressing inappropriately in public places, guild units, recreational areas, business complexes, and public streets… drivers of public or private vehicles should also avoid any showing of non-observance of fasting, creating noise pollution, and abnormalities." The police of Hamadan also announced the formation of special patrols during Ramadan.
As such, the Iranian regime has used the occasion of Ramadan to ramp up its recent repressive measures to confront the expansion of popular protests. The increasing trend of executions and arrests and lashing of hundreds of young men and women in different cities on the absurd charge of participating in festivities, inspection of 1025 guild units, sealing of 10 gardens and 32 coffee shops and teashops and restaurants in Fars Province, sealing of 19 clothes stores on the pretext of "selling unconventional and non-permissive clothing" in Tabriz, and sealing of 15 beauty parlors in Alborz province are among these measures.
Secretariat of the National Council of Resistance of Iran
June 4, 2016