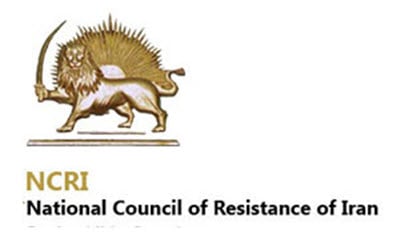 This morning, February 28th, thousands of retirees demonstrated in front of the regime's parliament to protest the dire situation of their livelihoods. Teachers, nurses and other retired employees, who, in addition to Tehran and Alborz provinces had come from Khuzestan, Khorasan, North Khorasan, Gilan, Mazandaran, Isfahan and Markazi provinces chanted: "Workers, teachers, alliance, alliance", Rise up to eliminate discrimination", "We will not rest until we get our rights", "Dignity, livelihood is our inalienable right", "one embezzlement less, our problem is resolved", "When it comes to our turn, the coffers become empty". Demonstrators held banners reading: "workers, teachers, students, nurses, alliance, alliance", "poverty line four million (tomans) our salary 1 million", "Our reward is due, its delay is unjust", "We demand equalization with other professions", "the costs are based on dollar, our salaries are based on rial."
The protest rally was held while the suppressive forces were in tight control of the parliament's surrounding areas in fear of large groups of people joining the protest, and were barring pedestrians to stop and join the protesters.
In addition to retirees, hundreds of inspectors and experts contracted by the Ministry of Industry and Mines rallied in front of the regime's parliament and demanded their employment status and their salary be addressed.
At the same time, bus drivers and employees of Tehran Transit Bus Company rallied in front of Tehran's City Hall to protest the issues of their homes, insurance and salaries, chanting against Guard Ghalibaf, the crook Mayor of Tehran and other predatory leaders of the regime: "Workers are awake, they hate injustice", "Oh, Imam Mahdi, eradicate the root of oppression", "High end living mayor, see our dilemma", "Your astronomical property, have made us homeless", "director betrays, the mayor supports', "one embezzlement less, our problem is resolved "
The Iranian Resistance hails all the protesters who, after dozens of working years, are deprived of their most basic rights, and calls on all people especially the brave young people to support and to stay in solidarity with their protest. The path to realization of a dignified life for the Iranian people is to have public empathy and solidarity to overthrow the regime, which is the source of all ills that our people have been grappling with over the past 38 years.
Secretariat of the National Council of Resistance of Iran
February 28, 2017