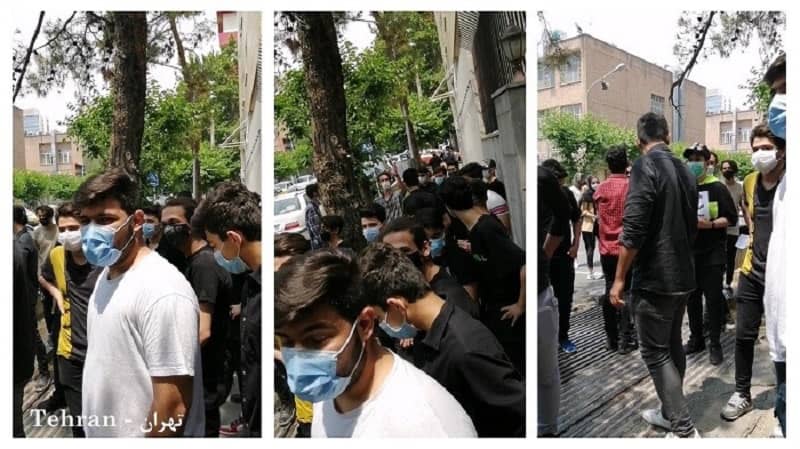 On Wednesday, May 5, 2021, students gathered for the second day running in 15 cities to protest against taking in-person exams instead of online, given the Coronavirus pandemic.
The regime's repressive measures, such as sending threatening text messages to students and contacting their parents in various cities, failed to prevent the rallies.
In addition to Tehran, students in Yazd, Qazvin, Karaj, Shahrekord, Shiraz, Zanjan, Semnan, Isfahan, Khorramabad, Borujerd, Ahvaz, Birjand, Tabriz, and Fooladshahr protested in front of the Ministry of Education offices. They chanted: "Given the Coronavirus, in-person exam, is not possible," "We do not want in-person exam," "Have no fear, we are all together, in-person exams must be canceled."
In several cities, the regime's suppressive forces attacked the students with batons and pepper spray and confiscated their cell phones. In Yazd and Shahrekord, several students were arrested.
Secretariat of the National Council of Resistance of Iran (NCRI)
May 5, 2021