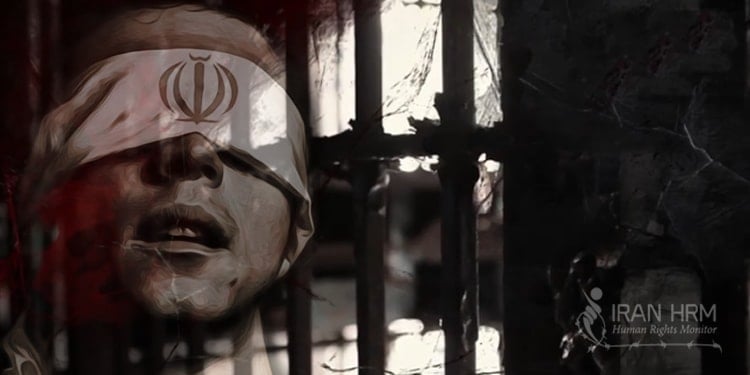 Last week, the United Nations General Assembly adopted its 67th resolution censuring Iran over rampant human rights abuses. After being introduced by Canada, the resolution garnered 79 "yay" votes, and now is the time when some of those UN member states to adopt policies that will put real pressure on the Iranian regime to change its conduct.
Unfortunately, there was no immediate indication that any major critics of Iran's human rights record were planning to adopt new policies with this goal in mind. However, the United States continued to implement existing policies in a way that might serve as a model for European allies. The US Treasury Department announced new sanctions on the Mostazafan Foundation.
Treasury targets vast Supreme Leader patronage network and Iran's Minister of Intelligence https://t.co/SHaCXN3J4e

— Treasury Department (@USTreasury) November 18, 2020
A year ago, Iran's regime massacred as many as 148 Iranians in Mahshahr. Today, I designated Heidar Abbaszadeh and Reza Papi for their role in gross human rights violations by Iranian security forces as well as other agents of regime oppression. We will never forget their crimes.

— Secretary Pompeo (@SecPompeo) November 18, 2020
The statement announcing those sanctions noted that the Foundation has a long history of expropriating wealth that belongs to the Iranian people, then using it according to the individual will of the regime's Supreme Leader Ali Khamenei. Often that means enriching himself and his political allies. And often it means using "charitable" funds to punish enemies and suppress dissent.
The UN human rights resolution helped to affirm the importance of minimizing the availability of funds for such activities. That message was further strengthened by the fact that the resolution's passage closely coincided with the anniversary of an Iranian protest movement that met with some of the worst political repression the nation has seen since the 1980s.
In November 2019, the announcement of sudden, dramatic increases in the price of gasoline prompted Iranian citizens to stage demonstrations in nearly 200 cities and towns. The nationwide uprising recycled the defining slogans of an earlier uprising in January 2018, which regime authorities had begrudgingly attributed to the leading democratic opposition group, the People's Mojahedin Organization of Iran (PMOI-MEK).
The MEK's role contributed to the popularity of a stark message of regime change. Both these factors threw Tehran into a panic when the 2019 uprising revealed that standard-fare political repression had only been marginally effective in the previous year. As a result, the supreme leader directed hardline entities like the Islamic Revolutionary Guard Corps (IRGC) to stamp out dissent by any means necessary. They promptly obliged by opening fire on crowds of demonstrators and, according to reports from Amnesty International, "shooting to kill."
Amnesty quickly determined that at least 300 people had been killed during several days' unrest, but it also noted that the final death toll would likely be much higher. The MEK's internal network then followed up by collecting eyewitness reports and official records in the aftermath of the uprising, and then began releasing statements through its parent coalition, the National Council of Resistance of Iran (NCRI), which indicated that the IRGC and other Iranian authorities had killed approximately 1,500 peaceful protesters and innocent bystanders, including several children.

Those statements were generally accompanied by appeals for a formal international inquiry into the killings and their aftermath. The NCRI rightly insists that Iranian officials must be held accountable for the killings that have already taken place, and also that the authorities must be compelled to halt their ongoing crackdowns ahead of any further increase in the death toll associated with the November uprising. Thousands of activists were arrested during the unrest, and Amnesty International released a report this September which described some of the ways in which those detainees have been tortured and pressured into providing false confessions or swearing off future protests. Some of the detainees have also been sentenced to death, in line with familiar practices that were outlined in last week's UN resolution.
That resolution did not, however, make direct reference to the November massacre. The global silence on this point indicates that there is still too little attention being paid to the appeals coming from those who are most intimately familiar with Iran's human rights abuses, namely the MEK and the Iranian people as a whole. That point is further underlined by another conspicuous omission from the UN resolution. It does not explicitly mention the much larger massacre of dissidents that took place over several months in 1988.
In reacting to the latest resolution, the NCRI therefore repeated its longstanding appeal for a UN-led investigation into the 1988 massacre while adding its appeal for a similar investigation into the recent crackdown. The coalition's statement also insisted that in spite of its omissions, the latest resolution on Iran's human rights situation affirms that the regime must "be banished by the world community."
The horrific slaughter of protesters in November 2019 and the #1988Massacre of 30,000 defenseless political prisoners, which the regime's current leaders were involved in and continue to brazenly defend, are the most manifest cases of crime against humanity.

— Maryam Rajavi (@Maryam_Rajavi) November 18, 2020
If the supporters of last week's resolution are serious about improving Iran's situation, they should now take further steps by imposing sanctions of their own and by making future diplomatic and trade relations with the Iranian regime contingent upon the release of political prisoners, a commitment to peaceful civilian assembly, a full accounting of past crimes such as the 1988 massacre.
At the same time, if anyone signed onto last week's resolution but is not serious about following up, their attitudes might very well change once there is greater public awareness of Iranian massacres and crimes against humanity. This is something that sincere human rights defenders can facilitate immediately by petitioning the United Nations for investigations into those crimes. Even if these never come to fruition, there is value in publicly airing the allegations of rampant abuse, in a form that is more focused and more visible than a simple, recurring resolution.