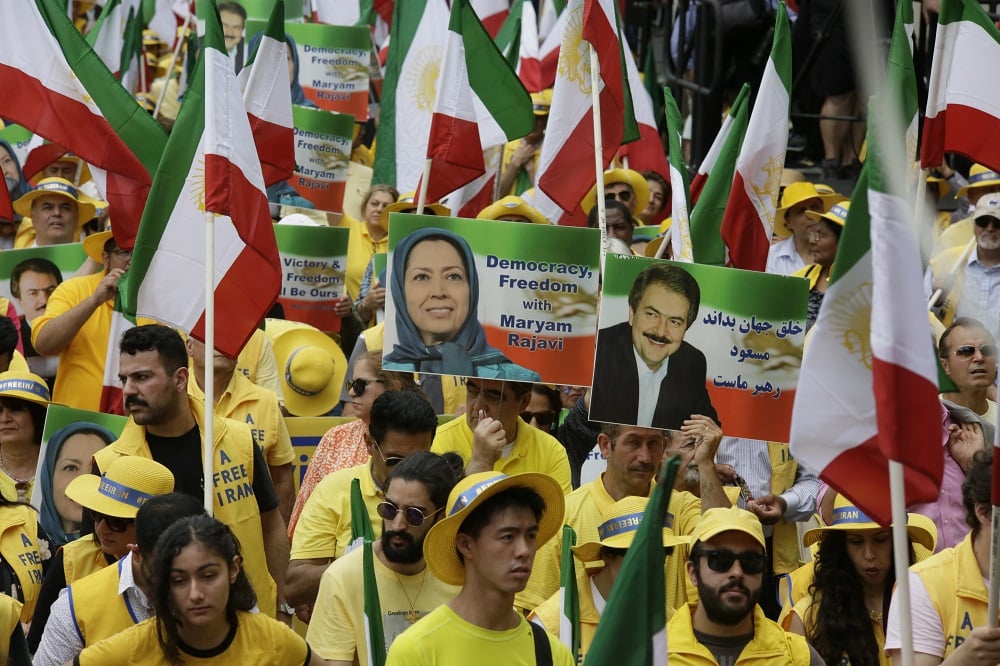 Thousands of Iranian Americans are planning to rally in support of democratic change in Iran outside the United Nations in New York on Tuesday, September 24, 2019, as the annual session of the UN General Assembly takes place.
The supporters of the main Iranian opposition group " in 'ian Cities
Thousands of Iranians chanted anti-regime slogans, including against the regime's President Hassan Rouhani, in larges protests in a number of Iranian cities including : Rouhani is not D representative of the Iranian ppl. The world must stand with the people of Iran and their desire 4a . Join the Sept. 24 rally in , 8:30AM, 47th St (1st Ave. & 2nd Ave.). @ReutersIran @FoxNews pic.twitter.com/TozxUZRdzs
— OIAC (@OrgIAC) September 17, 2019
The "No to Rouhani" demonstration in New York is a reflection of protests and demands for justice by the Iranian people, and the Iranian nation's will to launch a new uprising, with MEK Resistance Units leading the way. This initiative will be focused on overthrowing the inhumane regime to establish freedom, democracy and popular sovereignty in Iran.
WHEN: Tuesday, September 24, 2019, 8:30 am – 11:30 am
WHERE: Dag Hammarskjold Plaza (Across from the UN) 2nd Avenue & 47th Street
SPONSORED BY: Organization of Iranian American Communities (OIAC)
OIAC is an all-volunteer, non-partisan and non-profit organization which represents a network of Iranian American organizations in 40 states. OIAC advocates for a democratic, secular and non-nuclear republic and therefore supports the 10-point Plan of Mrs. Maryam Rajavi, the President-elect of the democratic coalition National Council of Resistance of Iran (NCRI).