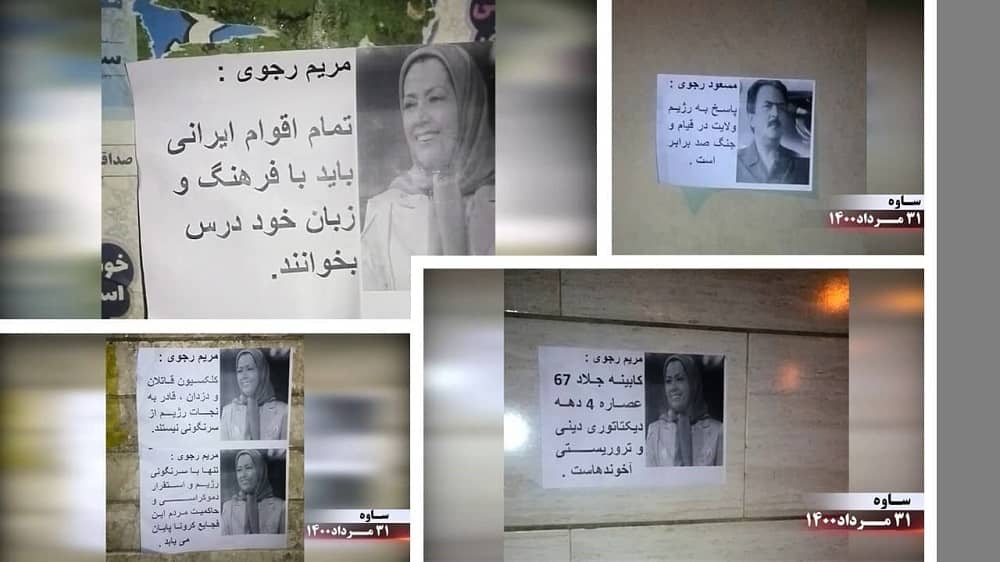 THE CONTENT OF THIS PAGE WILL BE UPDATED WITH THE LATEST NEWS
UPDATE: 11:30 AM CEST
Covid-19 Death Numbers Are on The Rise in Ahvaz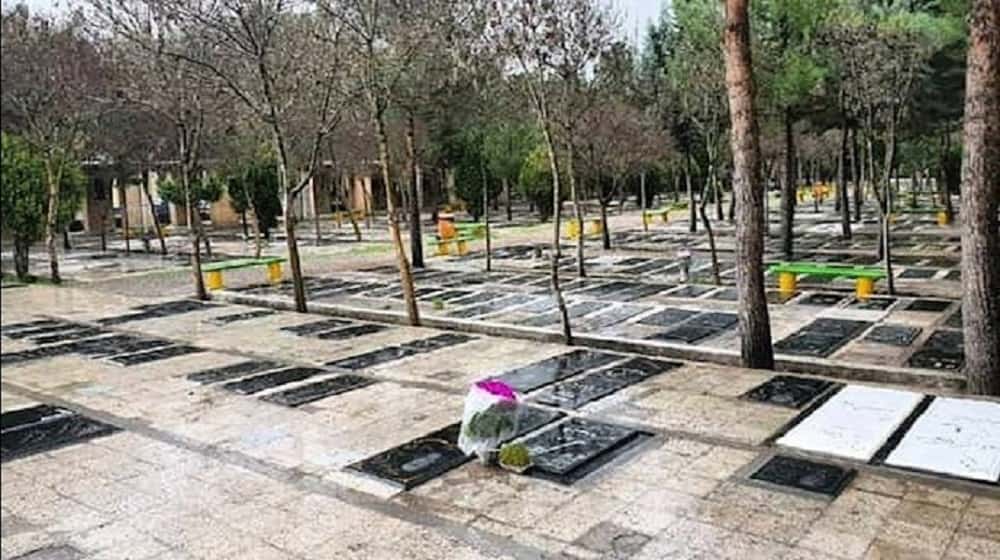 The head of the Ahwaz Municipality Cemetry Organization said: "Since the Coronavirus pandemic has started, the daily number of burials in Ahvaz has reached 60 people a day."
Musa Khanafareh said: "Before the pandemic, the daily number of burials was an average of 20 to 25 people per day… With the outbreak of various types of Coronavirus mutations, the daily number of deaths is on the rise."
---
UPDATE: 11:00 AM CEST
Amid Desperate Efforts Tehran Remains Persona Non-Grata in Baghdad
On Saturday, world leaders attended the Baghdad Summit to discuss Iraq and the Middle East security. French President Emmanuel Macron, King Abdullah II of Jordan, and Egyptian President Abdel Fattah al-Sisi, as well as the Emir of Qatar and the Foreign Minister of Saudi Arabia, were among the participants. White House National Security Adviser Jake Sullivan called the Iraqi Foreign Minister to assure him of President Biden's support for the Baghdad Regional Summit.
Last week, following reports hinting that the Iranian president Ebrahim Raisi might attend the summit, Iraqis expressed their disgust with the chief executioner on social media, using popular hashtags like 'No to Raisi in Iraq'.
During his visit to Baghdad, the Iranian regime's foreign minister, Amir Abdullahian, expressed Tehran's displeasure for not allowing Bashar al-Assad to attend the conference, saying: "It was necessary for Syria to be invited to this meeting as well!"
Iran's foreign minister also broke protocol and placed himself in line with heads of state while they were posing for an official photo. The latter raised some eyebrows in the diplomatic world community. 
---
UPDATE: 10:00 AM CEST
Iran: The Staggering Coronavirus Fatalities Surpass 391,000
The People's Mojahedin Organization of Iran (PMOI/MEK) announced on Saturday, August 28, 2021, that the Coronavirus death toll in 547 cities had passed 391,000. The number of victims in Tehran has reached 91,846, Isfahan 25,780, Khuzestan 24,056, Khorasan Razavi 28,385, Mazandaran 15,190, East Azerbaijan 14,118, Fars 13,882, West Azerbaijan 13,718, Gilan 13,385, Sistan and Baluchestan 11,665, Alborz 11,393, Qom 10,985, Kerman 10,138, Golestan 9,345, Hamedan 7,663, Central Province 7,468, Hormozgan 6,780, Yazd 6,753, Kermanshah 6,873, North Khorasan 5,144, Ardabil 4,860, Qazvin 4,329, and South Khorasan 3,556.
#Iran Coronavirus Update

More than 391,000 people have died of the novel #coronavirus in 547 cities checkered across all of Iran's 31 provinces, according to the Iranian opposition PMOI/MEK.

Full Reporthttps://t.co/GYsGeY2of8 pic.twitter.com/Zocy5DD3N5

— People's Mojahedin Organization of Iran (PMOI/MEK) (@Mojahedineng) August 29, 2021
---
Online Conference Calls for Justice for the Victims of Iran's 1988 Massacre
More than 1,000 witnesses of Iran's 1988 massacre, one of the greatest crimes against humanity in recent history, convened in an online conference on Friday and called on the international community to bring the perpetrators to justice. The virtual conference featured speeches from the witnesses, jurists and politicians, and Mrs. Maryam Rajavi, the president-elect of the National Council of Resistance of Iran (NCRI). The speakers detailed how Iranian regime authorities executed more than 30,000 political prisoners in the summer of 1988, how they have since enjoyed impunity, and what role nation-states must play moving forward.
---
MEK Resistance Units Are Pushing the Regime to the JCPOA+
In its last steps toward its overthrow, Iran's government shows its fear and confusion about Iran's main opposition group the MEK/PMOI, its Resistance Units inside the country as well as the National Council of Resistance of Iran (NCRI). Some officials and elements of the government are now advising the regime's supreme leader Ali Khamenei to start the negotiations again and accept the demands of the Western countries and step back from its missile and regional interests and do not anymore insist on these issues.
---
The Iranian Regime's Goals To Discredit the MEK
A recent article published by the UK's Sunday Times Magazine in which the author, Matthew Campbell recalled his experiences visiting the Albanian compound, Ashraf-3, that is home to thousands of exiled members of the People's Mojahedin Organization of Iran (PMOI/MEK). On that, the National Council of Resistance of Iran (NCRI) reported said, "In his piece, Campbell did not disregard the MEK's detractors out of hand, but he did not take their input for granted, as some have done in the past."
---
Three Christian Converts Sentenced to Prison in Karaj
Three Christian converts were sentenced to prison in Karaj near Tehran on August 22. According to the Article 18 website, they were identified as Milad Goudarzi, Ameen Khaki, and Alireza Nourmohammadi. The three Christian converts were charged with "spreading propaganda and deviant educational activities opposing Islam" and sentenced to five years of prison each, and a fine of 40 million tomans (about $1,412). It was later reduced to three years of prison each.
---
Iranian Bahai Summoned To Serve Prison Term for Following Banned Faith
An Iranian Bahai was summoned on August 26 in northern Iran to serve his prison terms for following the banned faith. According to the Human Rights News Agency, the man was identified as Ali Ahmadi from Qaemshahr. Ali was previously sentenced to one year of prison by Branch 28 of the Mazandaran Appeals Court. He was transferred to the Qaemshahr prison. Ali suffers from diabetes, heart problems, and thyroid illnesses, and transferring him to the COVID-19 infected prisons is a threat to his health.
---
Maryam Akbari Monfared Ill-Treated for Seeking Truth and Justice – AI
Amnesty International posted a tweet about women's conditions in the prison of Semnan. Maryam Akbari Monfared was ill-treated for seeking truth and justice, AI stated in a report published on August 27. Amnesty International wrote: "Women in Semnan Prison in Iran are enduring cruel conditions including poor access to flush toilets, shower, hygiene items and medical care for infections and lice infestation. @Mmhajmohammadi must allow inspections by international monitors including Javaid Rehman."
---
Read more: Iran News in Brief – August 28, 2021