THE CONTENT OF THIS PAGE WILL BE UPDATED WITH THE LATEST NEWS
UPDATE: 7:00 PM CEST
Tehran's Chief of Police defends public street degradation of "troublemakers"
Tehran's Chief of Police defended the public degradation and beating of detained Iranians on the streets of the capital by the police.
In comments carried by the IRGC affiliated Tasnim News Agency, Hossein Rahimi said that those who criticize the police's brutal treatment of detained "criminals" wanted to create "a hype" and were "imitating intellectuals".
***
Iran has stepped up its terror campaigns across the country fearing the volatile state of Iranian society
***
Maryam Rajavi: The clerical regime prevented the people of Iran from participating in the funeral and memorial ceremony for Maestro Shajarian.
***
Iran: The number of women executed under Rouhani reaches 109
The number of women executed in Iran during Rouhani's tenure as the mullahs' president reaches 109.
The clerical regime's Judiciary carried out the execution of yet another desperate woman at dawn on Sunday, October 11, 2020, in the Central Prison of Mashhad.
***
UPDATE: 9:00 AM CEST
Iran: The Staggering Number of Coronavirus Death Toll in 458 Cities Exceeds 120,800
The People's Mojahedin Organization of Iran (PMOI/MEK) announced on Sunday, October 11, 2020, that the Coronavirus death toll in 458 cities had exceeded 120,800. The number of victims in Tehran is 28,801, Khorasan Razavi 9,080, Isfahan 6,194, Lorestan 5,298, Qom 5,190, East Azerbaijan 4,243, West Azerbaijan 3,317, Alborz 3,301, Hamedan 3,203, Central Province 1,605, Bushehr 1,455, Ardabil 1,406, Qazvin 1,156, Ilam 990, and Kohgiluyeh and Boyer-Ahmad 854.
***
Iranian Judiciary Systematically Drugs Jailed Protesters
***
Why Iran's diplomats are openly threatening European authorities with terrorism
According to a Friday Reuters report, an Iranian regime diplomat on trial in Belgium for his role in a foiled bombing attempt, threatened Belgian authorities with terrorist retaliation in case of being found guilty.
***
Female activists in Iran: Aliyeh Motallebzadeh, Ashraf Nafariyeh in Evin
#Iran#Coronavirus has plagued all Iranian prisons. The clerical regime, however, continues to transfer female activists to jail.

Female activists in Iran: Aliyeh Motallebzadeh, Ashraf Nafariyeh in Evin https://t.co/zjP2dvSeT5

— Women's Committee NCRI (@womenncri) October 11, 2020
***
Iran: Defiant Youth Target Repression Centers in Response To Torture and Humiliation of Young People in Public
On Friday morning, October 9, 2020, in response to torturing and humiliating the young people in public and driving them around the city, the defiant youth targeted the criminal mullahs' Judiciary headquarters in Joghatay, Khorasan Razavi Province. At the same time, three centers of the repressive Basij forces in Isfahan were targeted, and their entrances and signs were set on fire.
***
Iran's state media: Mr. Shajarian's passing and regime's fears of an uprising
The regime's state-run media on Saturday, while referring to the protests after the passing of Iran's renowned master of Persian traditional music and singer, Mohammad Reza Shajarian, reflected the regime's fear.
***
Iranian Regime Intelligence Ministry's Agent Arrested in Albania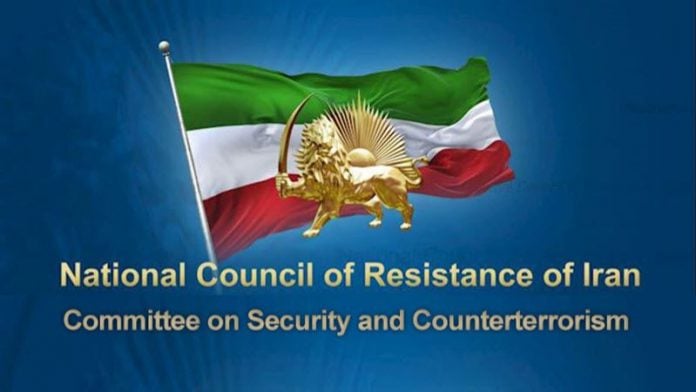 Albanian police and media reported the arrest of an agent of the Iranian regime's Ministry of Intelligence and Security (MOIS), with initials B.P. A police statement on October 10 stated that the individual had been arrested for committing criminal acts, including "'illegal interception of computer data' and 'interference in computer systems,' interference in computer data' as well as 'misuse of equipment,'" adding that "through various actions, (he) communicated through a network messaging application, which he used by linking it to the mobile phone numbers" to listen and track them.
***
Iran news in brief, October 12, 2020
*****
*****
WHAT ARE THE IRAN PROTESTS OF 2019?
Monday, October 12, 2020, marks the 331st day since the beginning of the nationwide Iran protests.
The People's Mojahedin Organization of Iran (PMOI/MEK) has identified 755 of the more than 1500 protesters killed by the regime so far.
Mrs. Maryam Rajavi, the President-elect of the National Council of Resistance of Iran (NCRI) has called on the United Nations to urgently send an international fact-finding mission to Iranian prisons to meet with the detainees.
HIGHLIGHTS OF THE UPRISING:
Number of uprising cities: 191
Number of martyrs: At least 1500
Number of injured: More than 4,000
Number of detainees: More than 12,000
Read more: Latest News in Brief – October 10, 2020