THIS PAGE WILL BE UPDATED WITH THE LATEST NEWS
UPDATE: 10:30 PM CEST
The Iranian Regime is Short on Funds
The Iranian regime does not publish any official statistics on the amount of its existing and blocked foreign exchange reserves but according to international media an estimated assessment looks like the following:
$20 billion USD in China
$1.6 billion USD in Luxembourg
$10 billion USD in South Korea and Japan
Iraq has blocked between $5-$7 billion USD
According to the International Monetary Fund (IMF), the Iranian regime's foreign exchange reserves dropped from $122 billion USD in 2018 to $40 billion USD in 2020. Tehran has access to only $4 billion which is considered for food and medicine procurements.
---
UPDATE: 7:00 PM CEST
Monday Protests in Iran
For the fourteenth consecutive day, Haft Tappeh sugarcane factory workers continued their strike on Monday, October 11, in front of the Office of Labor in Shush. The workers vowed to continue their strike until these demands are met:
– Immediate finalizing of the company's management and the clarification of the company's acquisition
– Immediate release of overdue payments and legal claims
– Accelerating the cultivation and overhaul operations as well as the repair of the factory
– Dismissed workers should be returned to work
– Extension of seasonal contracts
– The case of Ms. Farzaneh Zilabi (the workers' lawyer) shall be dropped
Baluch women have joined the protests in front of the copper mine in Rameshk in Kerman Province. The protest started yesterday due to the confiscation of the locals' lands by the IRGC. Residents of Rameshk say that the Revolutionary Guards confiscated their lands, promising to pay them a fair share of the mining's revenue but after five years of mining, nothing has been paid to the locals.
A group of poultry farmers in Chaharmahal and Bakhtiari gathered in front of the governor's office building in Shahrekord on Monday, to protest the high prices of livestock as well as the unprofessional pricing of poultry on the market.
Workers of Sapak Company working in Assaluyeh resigned on Monday, in protest of the authorities' failure to pay their salaries and gathered in the workshop area. Sapak workers have not yet received their wages for the months of August and September.
عسلویه تجمع کارگران شرکت ساپک
A group of people in Mashhad staged a protest rally on Monday to claim the lands they have bought two years ago.
مشهد تجمع مردم برای گرفتن زمینهایشان
---
UPDATE: 6:00 PM CEST
Another Prisoner Executed in Iran
Another prisoner was executed by the Iranian regime's judiciary in Birjand prison at dawn on Monday. The prisoner, Omid Sarani, son of Nasser and a native of Zabul was serving his time in Birjand Prison on drug-related charges.
---
Undiscovered Iranian 'Operation Ghostshell' State-sponsored Cyberthreat: Report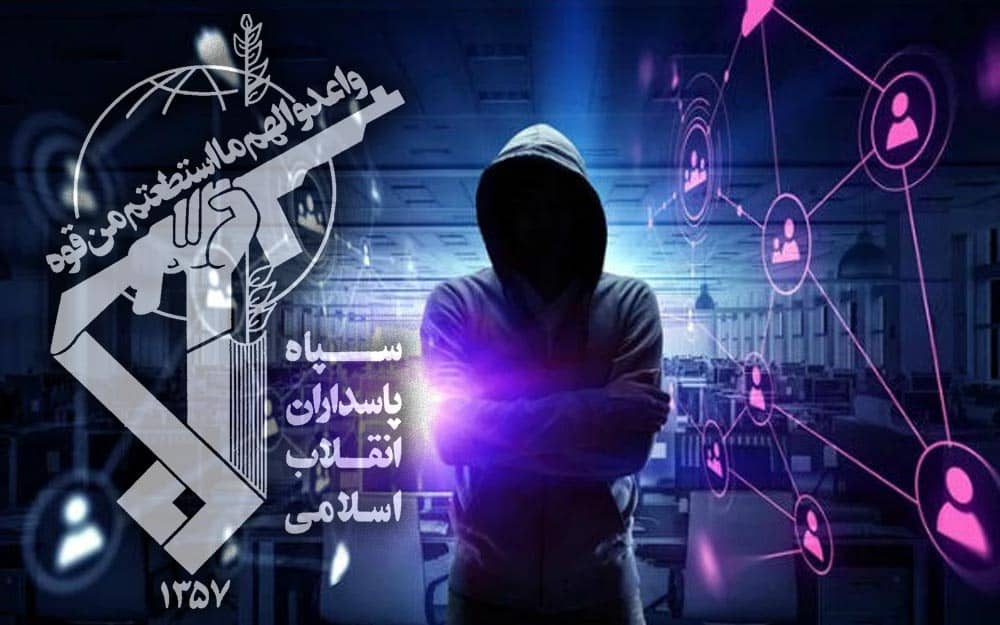 A state-sponsored cyber-espionage campaign has been targeting companies globally including those in the U.S., a new report says. The cyberattacks were carried out by a newly discovered Iranian group dubbed MalKamak, cybersecurity firm Cybereason said in a new report. The group has been operating "under the radar" since at least 2018, Cybereason said.
---
UPDATE: 4:30 PM CEST
Ebrahim Raisi Won't Attend Cop26, Iranian Regime's FM Announced
Spokesman of the Iranian regime's foreign ministry announced today that Ebrahim Raisi would not attend the Cop26 climate summit in Glasgow, Scotland and that this has never been on the agenda.
Talking at his daily press conference, Saeed Khatibzadeh told reporters: "Dr. Raisi will not travel to Scottland for the UN climate summit and this wasn't on his agenda in the first place. Basically, Iran is not a full member of this climate treaty and it is in the review process to join. As in previous occasions, Iran's delegation of experts will take part in this meeting."
On October 8, the Times of London reported: "Human rights campaigners, victims, and relatives of those who have been tortured and executed by the Iranian regime have called on Police of Scotland to investigate Raisi under the legal concept of universal jurisdiction." Subsequently, the Iranian Opposition has organized dozens of demonstrations in several countries to protest the decision to allow Ebrahim Raisi to join the Cop26 meeting.
---
UPDATE: 3:00 PM CEST
State Media Warn of Increasing Public Disgust Against Ebrahim Raisi's Government
In an article for the state-run newspaper Arman, Mousavi Tabrizi, a state-affiliated cleric in Qom wrote: "If we look at the trends of rising prices, inflation, and economic problems, these are soaring and it is expected that protests and dissatisfaction will increase next year. Today, people's living and drinking water problems in Khuzestan and other parts of the country have nothing to do with the previous government or Rouhani. Those who promised to solve all problems when they come to power are now in charge and they must find an answer for these problems. If the public dissatisfaction increases, it will have consequences for the system."
Criticizing the Raisi administration, state-run newspaper Jahan wrote today: "Instead of fulfilling promises, they focused on their own concerns and instead of the core they addressed the margins. People's economic problems which were of concern during the election were forgotten but instead, they sought to 'protect internet users' or paved the way to increase the population… One day, they started provincial trips, and the next day they started bragging about a meeting with Putin that never took place. In short, more than a year was spent on non-vital issues and the problems of the people remained unanswered."
---
UPDATE: 2:30 PM CEST
New Load of Iranian Weaponry Arrives in Venezuela
Colombian magazine, Semana reported that an Iranian Boeing 747 named 'Fars Iragheshm', carrying various weapons had recently landed at Liblatador military airport in the northern Venezuelan state of Aragua. According to this source, the shipment was part of a large-scale arms transfer operation to Venezuela called "Escudo Boliviano".
The shipment includes 2,000 missiles, 400 bombs, 30 heavy machine guns mounted on military aircraft, 35 radar devices, and thousands of rifles and light machine guns sent to Venezuela by the Iranian regime. The shipment also includes AK-103 machine guns with 7.62 mm caliber, German Masaf rifles, ZAB and RBK bombs weighing 500 kg, SABR, APG-83, and AESA electronic radars.
The most important part of this cargo is related to the missiles, which were 1,500 anti-ship and anti-tank Maverick missiles as well as 500 AIM-7 and AIM-9X air defense missiles.
The magazine adds that General Enrique Labrador, a high-ranking official of the Venezuelan Ministry of Defense, had requested these weapons from Tehran.
Also with this flight, Iranian military and security experts arrived in Venezuela. According to a bilateral agreement between the Iranian and Venezuelan regimes, a number of Venezuelan troops were sent to Iran for defense and offensive combat training.
---
UPDATE: 1:00 PM CEST
Ebrahim Raisi Gets Slammed at Tehran University
Ebrahim Raisi's attendance at the official opening ceremony of the academic year caused unrest in Iran's capital. A group of students at the University of Tehran protested against the presence of the regime's president and his efforts to show off instead of solving real problems. Referring to Raisi's meetings and his empty promises, the students chanted "We don't need staged meetings!"
اعتراض جمعی از دانشجویان دانشگاه تهران به حضور رئیسی در دانشگاه-۱۹مهر۱۴۰۰
In defiance of the regime's efforts to eliminate any political activity in Iran's universities, the students chanted: "Independence, Freedom, Political University!"
اعتراض جمعی از دانشجویان دانشگاه تهران به حضور رئیسی در دانشگاه۱۹مهر۱۴۰۰
---
UPDATE: 8:30 AM CEST
Iran: 453,000 Coronavirus Deaths Due to the Regime's Inhuman Policies
The People's Mojahedin Organization of Iran (PMOI/MEK) announced on Sunday, October 10, 2021, that the COVID-19 death toll in 547 cities across Iran had surpassed 453,000. The number of victims in Tehran has reached 106,086, Khorasan Razavi 37,285, Isfahan 30,620, Khuzestan 27,775, West Azerbaijan 16,413, Fars 16,360, Lorestan 15,095, Alborz 13,328, Sistan and Baluchestan 12,820, Qom 12,425, Kerman 12,032, Hamedan 8,473, Kermanshah 8,219, Hormozgan 7,650, Ardabil 5,675, South Khorasan 3,916, and Chaharmahal and Bakhtiari 3,430.
#Iran Coronavirus Update

More than 453,000 people have died of the novel #coronavirus in 547 cities checkered across all of Iran's 31 provinces, according to the Iranian opposition PMOI/MEK.

Full Reporthttps://t.co/MeoJtWOncu pic.twitter.com/iFsTONZE6r

— People's Mojahedin Organization of Iran (PMOI/MEK) (@Mojahedineng) October 10, 2021
---
The World Must Stand Up to the Iranian Regime's Human Rights Abuses
As people around the globe mark the World Day Against the Death Penalty, Iran is faced with a human rights crisis that needs international attention. This year, Ebrahim Raisi, a mass executioner, was appointed as the new president of the regime. Raisi has taken office with a long list of human rights violations. He was a key member of the "death commission," a group of regime officials who sentenced more than 30,000 political prisoners to death in the summer of 1988. Most of the executed prisoners were members and supporters of the People's Mojahedin Organization of Iran (PMOI/MEK) and they were executed on the grounds of opposing the regime's fundamentalist and tyrannical rule. Prisoners who have survived or escaped Iran's prisons have given harrowing testimonies of Raisi's role in sending dissidents to the gallows. In his first press conference as the regime's president, Raisi defended his actions in executing political prisoners and described himself as an advocate of human rights.
---
Iran Sentences 45-Year-old Man To Forced Blinding in Retaliation in Tehran
A Criminal Court in Tehran yesterday sentenced a 45-year-old man to forced blinding as 'qisas', the Islamic term for "retaliation" According to the state-run Mashreq News website, this case started in June 2018 when two neighbors got into a fight. One of the men sustained an eye injury and was taken to the hospital. The injured man, who lost his right eye because of the fight, filed a complaint against his neighbor. The 45-year-old man was detained but said he did not mean to blind his neighbor's eye.
---
Video: Iran on World Day Against the Death Penalty
Iran in World Day Against the Death Penalty
October 10 is World Day Against the Death Penalty. To this day in 2021, Iran has carried out 243 executions. This is while the total number of executions in 2020 was 236. According to Amnesty International, the death penalty in Iran was increasingly used as a weapon of political repression against protesters, dissidents, and members of minority groups. Sentences are handed out to protesters in unfair trials and "confessions" under torture. Ethnic minorities including Kurds and the Baluch people are also among those who fall victim to the regime's excessive use of the death penalty.
---
Execution, the Ayatollahs' Means for Ruling Iran
"The insatiable appetite of the Velayat-e Faqih [Guardianship of the Jurist] regime for hanging women, men, and particularly youths in public gets more and more every day… This regime commits such heinous and brutal crimes in front of the international community and despite 51 condemnations by the United Nations," wrote the late Nader Rafieinejad, a member of the Iranian opposition National Council of Resistance of Iran (NCRI), in his book titled 'Execution, the Ayatollahs' Means for Ruling' more than 15 years ago.
---
Political Prisoners Face New Charge and Trial Over Their Peaceful Activism
Prisoners of conscience, Soheil Arabi and Behnam Mousivand, who are being held in Rajai Shahr Prison in Karaj, refused to attend a court hearing on Wednesday, October 6, in connection with a case filed against them during their imprisonment. According to an informed source, they were beaten on the order of prison officials after they refused to appear the court. The charges against the activists, in this case, are "disturbing the order of the prison" and "insulting the Supreme Leader."
---
Read more: Iran News in Brief – October 10, 2021