THE CONTENT OF THIS PAGE WILL BE UPDATED WITH THE LATEST NEWS
UPDATE: 11:30 PM CEST
51 Thousand Iranian Children Have Lost Parents During the Pandemic
Habibollah Masoudifarid, deputy of the regime's Social Security Organization said: "We estimate that 51,000 children in Iran have either lost their mother or their father during the pandemic."
During an interview by the state-run website Khabar, he added: "Our system is not designed to cover every orphan, rather only those who don't have anyone that cares for them, and we only cover them after a test (to find out if they're eligible)."
---
UPDATE: 5:00 PM CEST
Iranians Continue to Protest for Their Rights
On Saturday, Iranians in different provinces and cities took to the streets to protest against the regime's inhuman behavior and depriving them of their rights and wages.
Workers of the Azadi Sports Complex held a rally in front of the Ministry of Sports and Youth building in Tehran to protest the ministry's refusal to pay their wages.
A group of workers from Kut Abdullah Municipality held a rally in front of the Khuzestan Governor's Office today, against the official's refusal to pay salary and insurance even after four months due.
A group of employees from the petrochemical plant called Bandar Khomeini protested the company's decision to transfer 300 personnel under the supervision of Bandar Mahshahr Non-Industrial Operations Company which will lead to a drop in their rights and wages. The staff has been working for the first company for 10-15 years.
تجمع کارگران شهرداری کوت عبدالله مقابل استانداری خوزستان
Teachers in a number of cities, including Isfahan, Dehdasht, Karaj, Ilam, Khuzestan and Shiraz, held a protest in front of the regime's education ministry. Teachers are protesting against their poor living and working conditions.
تجمع اعتراضی معلمان استان خوزستان -اهواز
On Saturday, graduated teachers held a rally in front of the Ministry of Education building for the 15th day in a row to protest their employment status despite the given promises. A number of these demonstrators, who have come to Tehran from different cities of the country, also have night sit-ins and spend the night in the same place in front of the ministry.
پانزدهمین روز تجمع اعتراضی کارنامه سبزها مقابل وزارت آموزش و پرورش
Workers of oil companies based in the Assaluyeh went on strike again and gathered in front of the Mapna Company office. The workers had previously returned to work with the contractors promising to accept the workers' conditions, but now, following these promises were broken, the workers went back to strike.
اعتصاب مجدد کارگران پروژه‌ای شاغل در فاز ۱۴ پارس جنوبی
---
UPDATE: 9:30 AM CEST
No Plans for U.S., Iran To Meet at U.N. Next Week, Says U.S. Envoy
Reuters – U.S. Secretary of State Antony Blinken has no plans to meet with his new Iranian counterpart next week at the annual gathering of world leaders at the United Nations in New York, U.S. Ambassador Linda Thomas-Greenfield said on Friday.
---
U.S. Senator Warns About Iranian Regime Role in Lebanon
Ranking Member of the Senate Foreign Relations Committee Jim Risch tweeted: "Lebanon's receipt of US-sanctioned Iranian fuel, trucked-in by Hezbollah through Syria, is a disappointing sign for the future of Lebanon's accountability and democracy."
#Lebanon's receipt of U.S.-sanctioned #Iranian fuel, trucked-in by #Hezbollah through #Syria, is a disappointing sign for the future of Lebanon's accountability and democracy.
 
U.S. sanctions must mean something. It's unnerving to see this admin. not make that clear. https://t.co/XUlDLrGCZF

— Senate Foreign Relations Committee Ranking Member (@SenateForeign) September 16, 2021
---
UPDATE: 8:30 AM CEST
September 17 – Stockholm Freedom-loving Iranians and supporters of the Iran opposition PMOI/MEK call for the prosecution and accountability of Iranian regime officials involved in the summer
September 17 – Stockholm
Freedom-loving Iranians and supporters of the #Iran opposition PMOI/MEK call for the prosecution and accountability of Iranian regime officials involved in the summer #1988Massacre.

Part 3pic.twitter.com/7ojahzHFjU

— People's Mojahedin Organization of Iran (PMOI/MEK) (@Mojahedineng) September 17, 2021
---
Iran: Coronavirus Death Toll Exceeds 428,100
The People's Mojahedin Organization of Iran (PMOI/MEK) announced on Friday, September 17, 2021, that the Coronavirus death toll in 547 cities had exceeded 428,100. The number of victims in Tehran has reached 100,566, Khorasan Razavi 34,525, Khuzestan 26,241, Isfahan 28,330, Mazandaran 16,240, Fars 15,359, East Azerbaijan 15,208, West Azerbaijan 15,113, Gilan 14,895,Alborz 12,533, Sistan and Baluchestan 12,285, Qom 11,780, Kerman 11,267, Hamedan 8,108, Kermanshah 7,504, Hormozgan 7,335, Kurdistan 6,707, Semnan 5,985, North Khorasan 5,549, Ardabil 5,405, Qazvin 4,709, Zanjan 4,175, and Chaharmahal and Bakhtiari 3,255.
#Iran Coronavirus Update

More than 428,100 people have died of the novel #coronavirus in 547 cities checkered across all of Iran's 31 provinces, according to the Iranian opposition PMOI/MEK.

Full Reporthttps://t.co/bALMMGAtTH pic.twitter.com/ctEc1ipQCB

— People's Mojahedin Organization of Iran (PMOI/MEK) (@Mojahedineng) September 17, 2021
---
"Buried Alive" — Former Political Prisoner Sheds Light on Iran's 1988 Massacre
Iran's summer 1988 massacre has unfortunately been one of the most under-reported atrocities in modern history. Through the course of several months the mullahs' regime ruling Iran sent over 30,000 political prisoners to the gallows, mostly members and supporters of the Iranian opposition People's Mojahedin Organization of Iran (PMOI/MEK).
Countless families across Iran were and remain devastated by the mass killing, now described by experts as a "crime against humanity" and "genocide." Many families lost numerous loved ones and the regime, seeking to keep a lid on these atrocities, carried out the executions in a horrific and hasty manner.
---
Iran's "Resistance Economy" in Raisi's Government
Less than a month has passed since the formation of Ebrahim Raisi's government, a cabinet that continues the regime's long-standing tradition of reaching deep into people's pockets to finance its expenses. On August 29, the spokesman for the regime's electricity industry announced the possibility of increasing electricity exports to Pakistan. This comes at a time when the media wrote on the same day that power blackouts have returned to Iranian homes across the country.
"On the same day that the blackout schedules were published, CEO of the Iran Electricity Network Management Company said we have the opportunity to increase the supply of electricity to Pakistan and Afghanistan by more than 400 MW," according to an August 29 report by the state-run E'temad daily.
---
Khamenei-Backed Institution Got Government Credit for 120 Mln Vaccines, Only Delivered Five Mln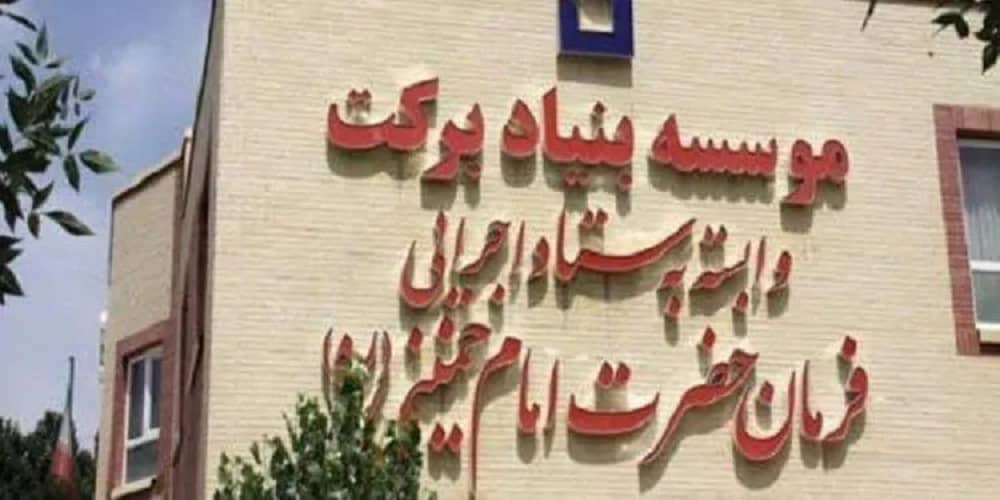 Barkat Ventures, a Khamenei-backed institution for COVID-19 vaccine production which received a prepayment of one billion dollars from the government for 120 million vaccine doses, has only delivered five million vaccines, an Iranian state-run daily said.
According to the state-run Sharq daily, Hojatollah Nikimaleki, the Head of Barkat Ventures said they would deliver five million vaccines by the end of the week. This is while they had previously promised 50 million vaccine doses by mid-September.
---
Fourth Border Porter Killed in One Month by Border Police in W Iran
A young border porter or "kolbar" was killed by border police yesterday in Baneh, western Iran. According to the Hengaw Organization website, the kolbar was identified as Mohammad Amin Qaderi. Mohammad was married and father to one child. This is the fourth border porter killed by border police or security forces in September. Rasoul Karimi was killed in Baneh, western Iran on September 12. Rasoul was 32 years old.
---
Nine Executions Within Five Days in Iran
According to human rights activists, authorities in Iran hanged at least nine inmates within five days. Iranian activists reported that the government has executed at least 143 prisoners since the Persian new year on March 21.
However, this is not the actual number of the executed people because more than 70 percent of death penalties have been implemented in secret, according to the Human Rights Activists News Agency (HRANA).
---
Mykonos Assassination in 1992; Another Instance of Iran's State-Backed Terrorism
Twenty-nine years ago this day, Tehran's terror squad assassinated Iranian-Kurdish opposition leader Sadegh Sharafkandi and his assistants and translator at the Mykonos Greek restaurant in Berlin, Germany. Local authorities launched an investigation into the mafia-style attack, revealing the ayatollahs' involvement in the crime.
---
Iranian Government in Deadlock and Failing To Resolve Societal Demands
The Iranian regime's Parliament Speaker, Mohammad Bagher Ghalibaf has confirmed that the regime is in a deadlock in regards to decision making and they have no answers to resolve the ever-increasing demands of the restive Iranian society.
In an interview with the ISNA News Agency, Ghalibaf said, "There is no trace of management and decision-making in the country. When we hold meetings, we face such a number of issues that no one knows what the solution is."
---
Iranian Lawyer Criticizes the Head of Judiciary for Ignoring His Client's Condition
A lawyer who represents Amir Hossein Moradi, a political prisoner detained for his part in the 2019 protests, said his client who suffers from a severe skin disorder is in critical condition. While criticizing the head of Iran's judiciary for not paying attention to his client's condition Paknia said his letters to the judge have been ignored.
It came after Gholam Hossein Mohseni Ejei made a speech on Thursday, September 16th during which he said: "After the arrest warrant is issued for the accused and he/she is handed over to the officer, the judge cannot absolve himself of responsibility, and in this case, if something happens to the accused, the judge is responsible for it."
---
Read more: Iran News in Brief – September 17, 2021