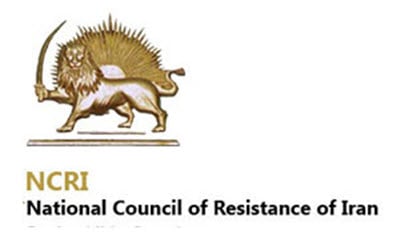 Thousands of working and retired teachers took to the streets on Thursday staging numerous protests in Tehran and various cities across Iran, demanding the release of their jailed colleagues and condemning judiciary rulings issued against the teacher community. Delayed paychecks, minimum benefits and equal pay similar to other government employees were other demands raised by the protesting teachers.
At a time when the poverty line set by the Iranian regime for a family of four is 40 million rials (equal to around $1,000), the salaries of most teachers sits at around 10 million rials. Many of these teachers are literally barely making ends meet. Reforming the insurance structure, retirement pensions, returning the money plundered from the Teachers' Retirement Fund were amongst other demands raised by the protesters.
Teachers from the cities of Tehran, Karaj, Shahriar and Qom rallied outside the regime's parliament in Iran's capital. The protesters raised placards written: "Jailed teachers must be released", "Securement 1%, Hunger 99%", "Decent insurance is our right", "Enough with poverty and discrimination" and "Release Ismaeel Abdi". Mr. Abdi, arrested once again at his home on November 9th, 2016, was sentenced to six years behind bars on ridiculous charges of "assembly and collusion against national security" and "propaganda against the state".
The presence of female teachers, along with their children, was very vivid. The Iranian regime's repressive security forces attempted to threaten the people to prevent the demonstration from expanding. They also disallowed any photography or video footage recording at the scene. Internet connection in the parliament district and surrounding areas was down.
Similar rallies were held outside Education Department branches in the cities of Shiraz, Mashhad, Kermanshah, Arak, Rasht, Ghazvin, Tabriz, Ardebil, Zanjan, Isfahan, Ahwaz, Sanandaj, Marivan, Gharve, Saghez, Bane, Kamiaran, Deevandare & Dehgolan, Bushehr & Kongan, Oligudarz & Rumeshgan, Torbat Heydariye, Ferdose, Bojnourd, Lordegan and Shahroud.
Placards raised by Ahwaz protesters read: "Teachers belong in classrooms, not in prison".
Protesting Marivan teachers had placards written: "Our kids deserve free education".
Teachers protesting in Shiraz staged a sit-in outside the Education Department, spreading empty table sheets in a show of their hunger and harsh living conditions.
The resolution read at the nationwide demonstration called for teachers on part-time contracts to be hired under full-time contracts and enjoy job security, job security also for kindergarten teachers and other employees in the private sector.
This resolution also called for an end to repressive policies imposed on teachers, the cancellation of any type of rulings issued against teacher activists, compensation of their losses, and free education for children and teenagers. Heavy education costs have deprived many children from going to school.
Chairwoman of the National Council of Resistance of Iran Education Commission hailed the freedom-loving teachers and called on people from all walks of life in Iran, especially the women and youth, to join express solidarity by joining the teachers' protest movement.
Four decades of the mullahs' regime and its dark days will end only through alliance, solidarity and overthrowing this highly corrupt and repressive regime, and thus establishing democracy and freedom, she underscored.
National Council of Resistance of Iran
Education Commission
March 9, 2017