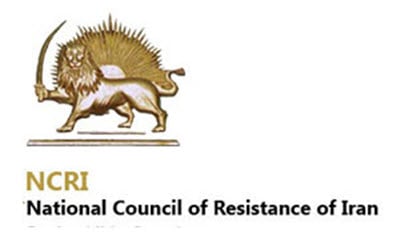 Frantic efforts by religious dictatorship ruling Iran against the Iranian Resistance under the disgraced banner of "former Mojahedin members," this time through BBC Radio 4 and the World Service
The continuing uprisings in Iraq and Lebanon have undermined the strategic depth and one of the strategic pillars of the theocracy ruling Iran. Intensifying international sanctions, in particular against the regime's supreme leader and his inner circle, coupled with the rise in the Iranian people's protests and regime Intel Minister Ali Fallahian boasts many journalists inside & outside of country are MOIS agents pic.twitter.com/fua3gpPf0B
— Shahin Gobadi (@gobadi) July 21, 2017
Ali Fallahian, the regime's former Intelligence Minister, under whose tenure the greatest number of terrorist assassinations abroad took place, said on July 9, 2017: "The Ministry of Intelligence needs cover to gather information, whether inside or outside the country. We do not send an intelligence officer to Germany or the United States to say that I am from the Ministry of Intelligence. A business or journalism cover is needed."
In their meeting with the BBC journalist on October 10, 2019, the MEK representatives in Albania provided volumes of documents and extensive information on the regime's terror plots against Ashraf-3, in particular about the regime's utilizing the services of its Turkish and Albanian operatives, "former members", and the "network of friendly journalists". They also detailed the role of the above elements in the plot to bomb the gathering of Iranians in Paris on June 30, 2018, and the terror plot in Albania made public by the Prime Minister of Albania on April 19, 2018.
According to the report of the Belgian Police and the Prosecutor's Office, a number of the terrorists arrested for their role in the Paris plot claiming to be MEK supporters had been in fact the regime's "sleeping cell" for more than a decade. Several of them were paid by Ahmad Zarif, the regime's Paris-based diplomat. Assdollah Assadi, another regime diplomat based in Austria, personally handed over the bomb to Amir Sa'douni (one of the terrorists who is in custody in Belgium, awaiting trial for his role in the Paris plot).
The German and Dutch security services have in successive years reported that the Iranian regime uses individuals posing as "former members of the PMOI" for espionage activities and for setting the stage for terrorist operations.
In a conference on the Balkans on October 28, 2019, the U.S. Embassy's charge de'affaires in Albania, expressed her concerns over the Iranian regime's terrorist actions against dissidents in Albania.
One would expect that an impartial report on the status of the MEK in Albania would have addressed these issues instead of dramatizing the lies of despicable individuals who had sold their souls and services to the religious fascism ruling Iran.
In immediately disseminating the BBC's slanders and slurs against the PMOI, the Iranian regime is trying to demagogically whitewash the role of its operatives such as Hassan Heyrani by disguising them as "former member" of the MEK.
That the BBC has helped turning a security threat into a political dissident is truly shameful.    The order to expel Heyrani from the MEK for "intelligence, security concerns and his treason" and his apology in his own handwriting is attached below. The document was provided to the Court in German and the BBC journalist had access to it.  Here is the link.
The National Council of Resistance of Iran
Security and Counter-terrorism Committee 
November 7, 2019
Expulsion Order
April 9, 2018
The final expulsion of Hassan Hayrani, who had requested membership is hereby stated at the end of his test period due to intelligence and security suspicions and conspiracy for treason
Personnel Directorate
With great apologies and requesting forgiveness by the Organization, I request assistance, April 20, 2018