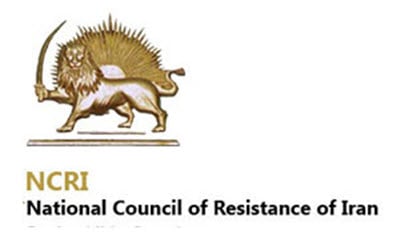 Growing domestic and international support for the Iranian Resistance
Former official of presidential office cites Intelligence Ministry: 20,000 were massacred in 30 something days
Nearly one month after the campaign was launched to obtain justice for the victims of the 1988 massacre of 30,000 political prisoners in Iran and two weeks after the publication of the audio recording of Mr. Hossein-Ali Montazeri's meeting with the Death Commission, Rafsanjani and Khamenei had no choice but to break their silence and express alarm at the escalation of domestic and international denunciations of this crime against humanity. They explicitly expressed concern about the desacralization of Khomeini within the regime and the growing support for the People's Mojahedin Organization of Iran inside the country and abroad, which has posed a major challenge to the Velayat-e Faqih regime in its entirety.
In their meeting on Saturday night, August 27, 2016, Akbar Hashemi Rafsanjani, president of the State Expediency Council, expressed strong regret over the new wave of attacks directed at (the regime's founder) Khomeini and said, "The wave has embraced virtually all foreign opposition media, to the extent that the mayor of Paris recently held an exhibition which recreated the scenes of executions in those days… The extent of support for the Mojahedin Organization at this time merits being pondered." He added, "The main objective of our international and domestic enemies is to take revenge from the unprecedented role and status of Imam (Khomeini) in contemporary history of Iran and the world." Rafsanjani added, "We must act vigilantly and describe the Imam's path in a way that it could not be abused by opponents."
Earlier, in a meeting with the regime's officials on August 24, 2016, the mullahs' supreme leader Ali Khamenei noted the audio recording of Mr. Montazeri's meeting and expressed grave concern over "efforts to whitewash the Mojahedin." He said: Unfortunately, some people are trying to create an atmosphere of innocence for criminals and distort the radiant image of the late Imam (Khomeini).
Majid Ansari, Rouhani's legal deputy and member of the State Expediency Council, told the council's meeting: In addition to distortion of Khomeini's image, "a complicated conspiracy is being concocted on the international level to present the People's Mojahedin Organization as a legitimate and civilian organization."
In another development, Mehdi Khazali who worked at the presidential office under Khamenei and Rafsanjani, described many scenes of the 1988 massacre in Evin. In a televised speech on August 26, he revealed new information on the dimensions of the 1988 massacre. He said, "The largest and most populous group which opposed the state was the People's Mojahedin Organization… It could be annihilated only by authorization from the Imam (Khomeini). In fact, they wanted to uproot this group while the Imam was still alive. They said that if anyone was released, he/she would become a renegade; then we would be entangled in a situation where we would be facing a large number of people. So, we execute these people, and these executions would terrify the families and no one would dare to become a renegade."
Khazali added, "According to an Intelligence Ministry directorate, some 20,000 people (were executed) in Tehran and provinces. This means that the 4,000 (mentioned by Mr. Montazeri) belonged to Tehran and according to someone like Mr. Maleki, nearly 33,000 people were hanged in the matter of a month or so, or 30 something days." (Dr. Mohammad Maleki was the first chancellor of Tehran University following the 1979 revolution.)
Secretariat of the National Council of Resistance of Iran
August 27, 2016