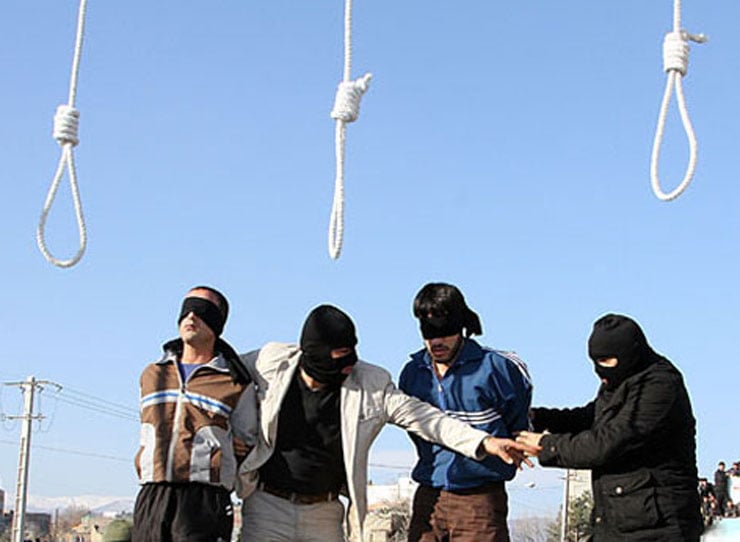 NCRI – Three prisoners were hanged in public in a northeastern town in Iran on Sunday.
The victims identified by their first name and last name initials as Mehdi V, Ehsan K. and Mahmoud V., were hanged in the town of Torghabeh near the city of Mashhad.
The state-media reports said two of the men had been sentenced to death and the third one sentenced to hanging plus 100 lashes in public.
Sunday's public hanging follows the execution of at least 14 prisoners on the New Year's Day in several prisons in four cities in Iran.
Four women were among those executed on the New Year's Day. They were hanged in Shahab prison in the city of Kerman (southern Iran). Another group of seven prisoners were hanged in Shahab prison on the same day.
In Qazvin, a 38-year-old prisoner sent to gallows in Boeen Zahra prison. Two others were hanged in city of Bandar Abbas.
Since Hassan Rouhani became president of the clerical regime, over 1,200 have been executed including many in public.
The Iranian regime carries out public executions in a bid to intimidate the Iranian people.