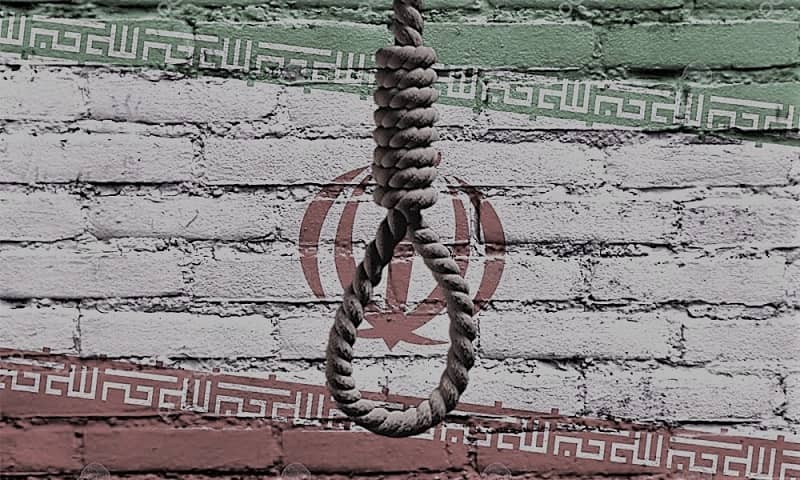 Three more prisoners were executed in Iran on Monday, contributing to a much larger pattern of multiple executions being carried out on the same day, often in the same prison. Iran under the mullahs' regime has long maintained the world's highest rate of executions per capita.
Estimates for the total number of executions in all categories are somewhat varied on account of the Iranian regime judiciary's well-known secrecy in such matters. While some executions are publicly announced, many others are revealed to international human rights defenders only through the efforts of Iranian activists, including those being held as political prisoners. Based in part on their disclosures, the latest three executions pushed the total for 2021 to more than 240 individuals, or possibly near to 300.
The number of executions in 2021 has already surpassed the total for 2020, with more than two months to go until the end of the year. The gap between those two totals will widen a great deal more, in the continuation of patterns that took hold just prior to the inauguration of the regime's president Ebrahim Raisi.
To Stop Executions in Iran Permanently, World Should Hold Mullahs to Account for 1988 Massacre
Prior to being "selected" Raisi served for more than two years as head of the regime's judiciary and enforced the regime's laws and stifled dissent. For several months beginning in November 2019, he oversaw key aspects of a crackdown on popular protests, including the systematic torture of thousands of political detainees. The regime's initial response to the uprising killed over 1,500 people in a matter of days and underscored the fact that formal executions only account for a portion of the deaths attributable to security forces and the judiciary each year.
The first reports of 1,500 shooting deaths came from the People's Mojahedin Organization of Iran and were later confirmed by Reuters, citing multiple sources inside Iran's Interior Ministry. No definitive account has ever been provided, however, about the number of excess deaths attributable to torture at the hands of Raisi's judiciary. It is possible that the number is still increasing as a result of Iranian prison officials denying inmates access to treatment for the health effects of the wounds they suffered under interrogation.
This denial of medical treatment is a tactic of extrajudicial pressure that is frequently referenced in reports on Iran's human rights abuses. Opportunities to exert that pressure have naturally multiplied in the midst of the coronavirus pandemic, which has hit Iranian prisons especially hard. Regime authorities have continued admitting new detainees without quarantine procedures, leading to several instances in which entire wards have been overrun with infection.
Furthermore, political prisoners were explicitly excluded from receiving offers of furlough, showing that Covid-19 was being deliberately used as a weapon against prisoners. This is in line with other tactics that regime authorities have used to intimidate political prisoners.
While guidelines for Iranian prisons mandate the separation of prisoners according to factors like the nature of their crimes, the political detainees are regularly housed with violent offenders, and prison officials have even been known to entice those violent offenders into attacking prisoners of conscience.
Also read:
Recent Executions in Iran Point To Likely Upsurge in General Human Rights Abuses
Iran's Rising Number of Executions: Sign of Systematic Impunity
Ongoing Executions Show Impunity Reigns Supreme in Iran
One such incident was reported earlier this month in Greater Tehran Penitentiary. Officials locked the doors of the prison cafeteria ahead of a riot, allowing prisoners to stage an attack with knives, which led to five political detainees being hospitalized. Such incidents raise concerns about a possible increase in the death toll among detained activists and dissidents, who account for at least nine of this year's executions.
Of course, those concerns were already well established as soon as it became clear that Ebrahim Raisi was to take over the presidency while his deputy, Gholamhossein Mohseni Ejei, was to take over the leadership of the judiciary. Both men have a long history of human rights abuses, particularly abuses aimed at the violent suppression of dissent. Raisi's presidential candidacy was dogged by protests among the Iranian people and Iranian expatriate communities, which labeled him as the "henchman" or "butcher" of 1988.
In the summer of that year, 30,000 political prisoners, mostly members of the People's Mojahedin, were put to death after being briefly interrogated by a "death commission" and refusing to demonstrate fealty to the theocratic system. Raisi was one of four officials to sit on the death commission in Tehran, and in recent years he has openly defended his role. His successive appointments to the judiciary and the presidency have been identified as representative examples of the regime's tendency to reward human rights abusers. As long as this trend remains unchallenged, it will embolden more abuses and more killings, both via formal execution and other means.