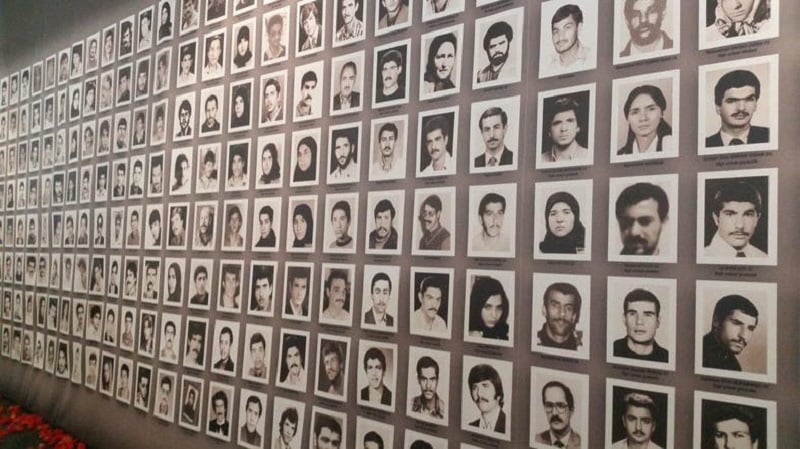 The international community must publicly condemn the deterioration in the Iranian regime's human rights record during Iran's upcoming review session at the United Nations .https://t.co/kewzyevVYM pic.twitter.com/wrlDs8gOZM
— NCRI-FAC (@iran_policy) September 2, 2019
Background to Iran's 1988 massacre: 
More than 30,000 political prisoners were massacred in Iran in the summer of 1988. 
The massacre was carried out on the basis of a fatwa by the regime's Supreme Leader Ruhollah Khomeini. 
The vast majority of the victims were activists of the opposition PMOI (MEK). 
Death Commissions approved all the death sentences. 
Ebrahim Raisi, a member of the Death Commissions, is today Iran's Judiciary Chief. 
Alireza Avaei, a member of the Death Commissions, is today Hassan Rouhani's Justice Minister. 
The perpetrators of the 1988 massacre have never been brought to justice. 
On August 9, 2016, an audiotape was published for the first time of Khomeini's former heir acknowledging that the 1988 massacre took place and had been ordered at the highest levels. 
A new book "Crime Against Humanity" by the PMOI (MEK), unveiled at the European Parliament last month, lists the names of more than 5,000 MEK members out of 30,000 political prisoners who were executed in Iran during the 1988 massacre. 
The book also details the findings of 35 commissions looking into the atrocities and lists the locations of three dozen mass graves in Iran.
Portraits of some 800 victims of the People's Mujahedin of Iran are put on display along the Esplanade des Invalides in Paris to commemorate the executions of thousands of Iranian political prisoners in 1988

? Eric Feferberg pic.twitter.com/UDBIFrMWIp

— AFP news agency (@AFP) October 30, 2019