Mohsen Rezaee Mirgaha'ed, 67, is a conservative politician, one of the Revolutionary Guards (IRGC) Major General, who is best known for his appointment as the commander of the IRGC by Ruhollah Khomeini, from its early years through the Iran-Iraq war and until 1997. He has run for Parliament once (lost in 2000), and for President three times (withdrew in 2005, lost in 2009, lost in 2013). He has been a member and secretary of the Expediency Discernment Council since 1997. 
Iran Election in Brief - May 15, 2021
He is implicated in the 1994 bombing of the AMIA center in Buenos Aires, Argentina, that resulted in 85 deaths and hundreds of injuries, with an outstanding Interpol arrest warrant on charges of "aggravated murder and damages."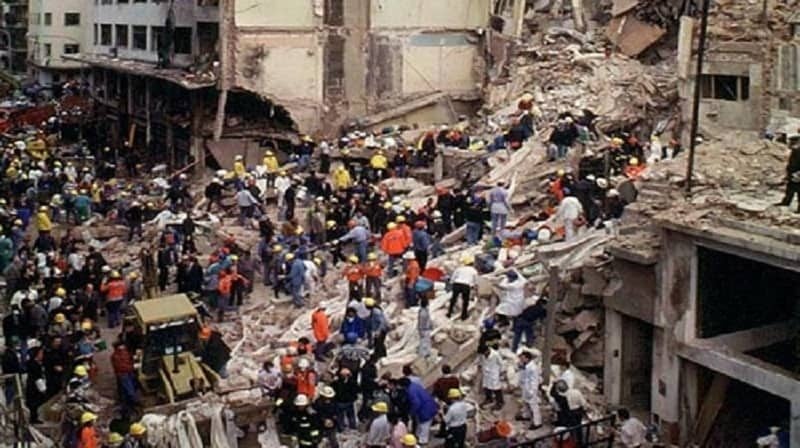 Under Rezaee's 16-year tenure, the IRGC played an active role in repression at home, founding and sponsoring of foreign terrorist proxy groups throughout the region including Hezbollah in Lebanon, and taking part in terrorist operations abroad including the assassination of dissidents in Europe including in Austria, Switzerland, Italy, and Germany.  
Iranian regime's record by facts
His signature achievement in the Iran-Iraq war was the strategy of sending human waves of soldiers, in particular school children, to clear the mine fields as cannon fodder, resulting in death of hundreds of thousands of Iranians. 
On January 10, 2020, the US Department of Treasury placed Rezaee on its sanctions list for his role in "advancing the regime's destabilizing objectives." 
Background
Iran's regime will hold its sham presidential elections on June 18. While many try to portray the mullahs' sham elections as a sign of the regime's democracy, it is necessary to take an in-depth look at the procedures and rules of the so-called elections in the regime
Article 115 of the regime's Constitution and Article 35 of the election law set the threshold for Presidential candidates to Muslim males, faithful to the "Islamic Republic", and with practical belief and commitment to the principle of the velayat-e faqih (absolute clerical rule). The unelected and handpicked Guardian Council recently added further exclusions in a tactical adjustment to further disqualify and curtail potentially troublesome candidates from the self-proclaimed "Reformist" camp in the upcoming elections.
The Guardian Council has 12 members, six clerics, and six jurists. Khamenei appoints the six clerics, and the Judiciary Chief, whom Khamenei appoints, picks the six jurists. So, in effect, all Council members are chosen by the Supreme Leader.
Read more