THE CONTENT OF THIS PAGE WILL BE UPDATED WITH THE LATEST NEWS
UPDATE: 5:30 PM CEST
Iran's Deputy Health Minister: 25% of daily deaths are COVID-19 related
In an online conference on April 12, Iran's Deputy Health Minister, Iraj Harirchi, said 250 people died every day from COVID-19, which accounts for around 25% of the total deaths in the country. Harirchi predicted worse conditions and cited the Health Minister who had said that the death toll would surpass 400 deaths a day.
---
Golrokh Ebrahimi Iraee sentenced to an additional one year in prison
Political prisoner Golrokh Ebrahimi Iraee has been sentenced in absentia to another one year in prison. Branch 26 of the Revolutionary Court of Tehran issued a one-year sentence in absentia for political prisoner Golrokh Ebrahimi Iraee on the charge of "propaganda against the state."
---
Iranian Opposition: Calls for Us Administration To Tighten Iran Nuclear Deal
The National Council of Resistance of Iran (NCRI) and the People's Mojahedin Organization of Iran (PMOI/MEK) recently reported that the Iranian regime leaders were looking forward to the new United States administration, following the inauguration of President Joe Biden earlier this year.
---
UPDATE: 12:30 PM CEST
Protests and rallies across Iran cry for equality, wages and call for a boycott of the sham election in June
People who were the victim of a fraudulent systemic market exchange manipulation, those who worked an entire life to rely on their pension and got defrauded by the system, people whose livelihoods depend on social security but are now deprived of it, and even working staff who are sick and tired of how they are treated, they all have come to the streets.  Reports from Tehran, Yazd, Kermanshah, Karaj, Nishabur, Mashhad, Ghazvin, Shushtar, Khorramabad, Tabriz, Arak, Ilam, Ahvaz, Bojnurd, Behshar, Shush, Rasht, Ardabil, Isfahan, Brujerd, and Shahrud suggest one thing: the Iranian people cry for change.
April 14 – Tehran, #Iran
Pensioners & retirees gathered outside the regime's Social Security Org. demanding higher pensions & protesting economic difficulties.

"We won't vote anymore because we've heard too many lies!" they're chanting.#IranProtestspic.twitter.com/koSxQge9dv

— People's Mojahedin Organization of Iran (PMOI/MEK) (@Mojahedineng) April 14, 2021
April 14 – Mashhad, northeast #Iran
Pensioners and retirees rallied gathered outside the local Social Security Organization branch demanding higher pensions and voice their economic despair. #IranProtestspic.twitter.com/l41Tcl7UUT

— People's Mojahedin Organization of Iran (PMOI/MEK) (@Mojahedineng) April 14, 2021
April 14 – Karaj, west of Tehran, #Iran
Pensioners rallied demanding higher pensions and protesting poor living conditions.
"We will only get our rights by protesting in the streets!" they chant. #IranProtestspic.twitter.com/5NPjaZkOYI

— People's Mojahedin Organization of Iran (PMOI/MEK) (@Mojahedineng) April 14, 2021
April 14 – Arak, central #Iran
Pensioners and retirees placed an empty table cloth on the ground during their protest rally to portray their empty dinner tables, saying they can barely provide for their families.#IranProtestspic.twitter.com/uM2VIKTdmV

— People's Mojahedin Organization of Iran (PMOI/MEK) (@Mojahedineng) April 14, 2021
April 14 – Ilam, western #Iran
Social Security pensioners and retirees are seen protesting their low pensions, high inflation and skyrocketing prices. They say even putting food on the table has become difficult.#IranProtestspic.twitter.com/WdXew6iQm1

— People's Mojahedin Organization of Iran (PMOI/MEK) (@Mojahedineng) April 14, 2021
---
Fuel carrier killed by police in SE Iran
Police killed a fuel carrier on April 12 in Khash, southeastern Iran. According to the Baloch Campaign website, he was shot in a car chase that caused the car to overturn. The fuel carrier was identified as Mohsen Moradzehi.
---
UPDATE: 8:00 AM CEST
Iran: Coronavirus Death Toll in 535 Cities Exceeds 251,000
The People's Mojahedin Organization of Iran (PMOI/MEK) announced on Tuesday, April 13, 2021, that the Coronavirus death toll in 535 cities across Iran had surpassed 251,000. The number of victims in Tehran has reached 57,421, Isfahan 16,385, Khorasan Razavi 16,130, Khuzestan 15,089, Mazandaran 10,670, Lorestan 10,598, East Azerbaijan 10,213, West Azerbaijan 9,433, Gilan 8,787, Fars 7,339, Golestan 6,450, Alborz 6,283, Sistan and Baluchestan 5,721, Kerman 5,555, Kermanshah 5,009, Kurdistan 4,332, North Khorasan 3,783, Ardabil 3,127, Zanjan 2,735, Ilam 2,576, South Khorasan 2,456, Chaharmahal and Bakhtiari 2,035, and Kohgiluyeh and Boyer-Ahmad 1,954.
#Iran Coronavirus Update

More than 251,000 people have died of the novel #coronavirus in 535 cities checkered across all of Iran's 31 provinces, according to the Iranian opposition PMOI/MEK.

Full Reporthttps://t.co/urekG4UNjy pic.twitter.com/2MUNtLxVBh

— People's Mojahedin Organization of Iran (PMOI/MEK) (@Mojahedineng) April 13, 2021
---
Rallies and protests throughout Iran continued on Tuesday
Teachers and educational staff in Tehran rallied in front of the court of administrative justice and objected to the court's delay in its ruling.
Apr. 13 – Tehran, #Iran
Teachers in Tehran gathered today outside the Court of Administrative Justice to protest a vote by the Court that decreases their years of service. #IranProtests pic.twitter.com/vEIA5eaDhn

— Iran News Wire (@IranNW) April 13, 2021
On Tuesday, sugar cane factory workers in Shush went on strike, protesting the employer's attitude towards the workforce.
Teachers in Izeh County in Khuzestan Province gathered in front of the governor's office for protest and demand job security.
Water and wastewater workers in Ahvaz rallied in front of Khuzestan's governor's office to protest why they have been denied two months' wages.
---
Iran: Two protesters sentenced to 13 years in prison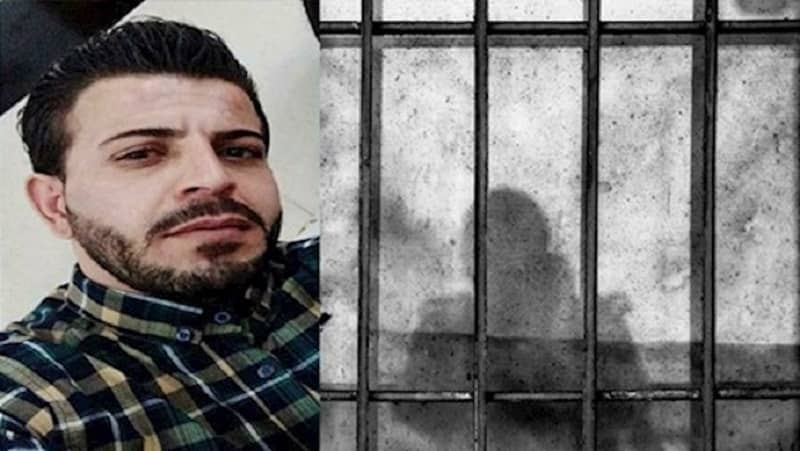 Iranian authorities have sentenced two protesters arrested during the November 2019 major anti-regime demonstrations to long prison terms. Jalal Namdari and Saeed Khaledi, the two protesters, were sentenced to a collective 13 years in prison on charges of participating in anti-regime protests that erupted after the regime imposed a sudden increase on the price of gasoline. Namdari is from Kermanshah and Khaledi from Paveh.
---
Amnesty International Calls for Release of Iranian Students
Amnesty International called on Saturday for Iran to immediately release political prisoners and elite students Ali Younesi and Amir Hossein Moradi, who have been held on national security offenses, "including gathering and colluding to commit crimes against national security and spreading propaganda against the system", for a year.
---
European Negotiators Should Reexamine Their Priorities During Iran-US Impasse
The seven nations behind the 2015 Iran nuclear deal held meetings in Vienna on Tuesday to explore reviving it nearly three years after then-US President Donald Trump ceased American participation and began imposing a raft of new sanctions on the Islamic Republic. European negotiators relayed proposals and commentary back and forth between their American and Iranian counterparts, who remained on the sidelines, steadfastly avoiding direct talks.
---
Iran news in brief, April 14, 2021
Iran news in brief, April 14, 2021

Read more: Iran News in Brief – April 13, 2021