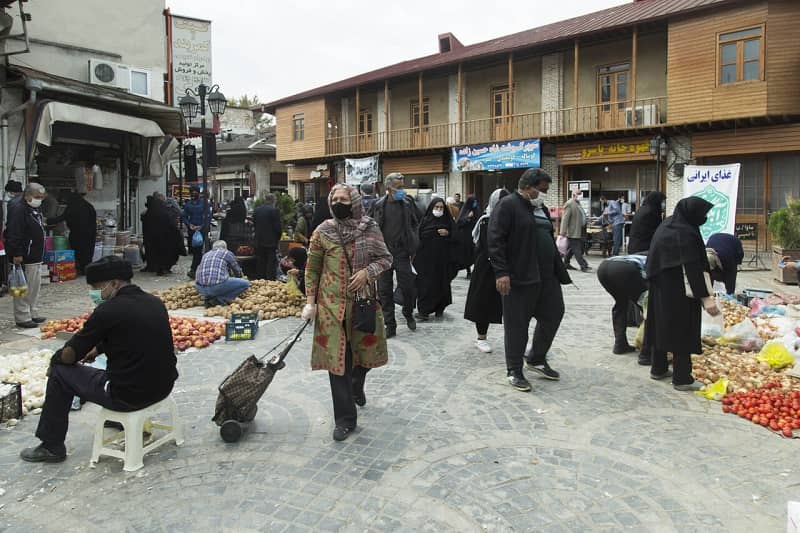 THE CONTENT OF THIS PAGE WILL BE UPDATED WITH THE LATEST NEWS
UPDATE: 10:30 PM CET
Iran: Baluchi Man Faces Imminent Execution Despite Urgent Need for a Fair Retrial
Iranian authorities must immediately halt the execution of Javid Dehghan, from Iran's Baluchi minority, scheduled for SATURDAY. Amnesty has documented a shocking catalogue of fair trial violations in his case & calls for him to be granted a fair retrial. https://t.co/7tHEngWOhS pic.twitter.com/O4zQ7yRdjG

— Amnesty Iran (@AmnestyIran) January 28, 2021
Amnesty International: The Iranian authorities must immediately halt the execution of Javid Dehghan, a member of Iran's disadvantaged Baluchi ethnic minority, scheduled to take place in less than 48 hours on 30 January 2021, Amnesty International said in a statement today. Highlighting a shocking catalogue of fair trial violations throughout the investigation, trial and appeal stages, the organization urged the Iranian authorities to quash the death sentence of the 31-year-old man and grant his lawyer's request for a fair retrial.
---
Iranians Continue Protests; at Least Five Rallies and Strikes on January 27
On January 27, Iranian citizens held at least five rallies and strikes, protesting the regime's plundering and profiteering policies and decisions. Stockholders and farmers once again rallied to vent their anger over officials' indifference toward their dilemmas.
Mrs. Maryam Rajavi, the President-elect of the National Council of Resistance of Iran (NCRI), hailed the oppressed farmers in different provinces who are struggling for their right to water.
The clerical regime has stolen Iranian farmers' water, and damaged their natural resources, fountains and pastures in Isfahan, Hormozgan, and Charmahal and Bakhtiari. #Iran

— Maryam Rajavi (@Maryam_Rajavi) January 28, 2021
---
21-year-old Ahmadreza Ansarifar has been detained in  Prison
21 year old Ahmadreza Ansarifar has been detained in Behbahan Prison since Jan. 23. He was arrested because he took part in protests over economic hardship which turned political, with protesters demanding top officials step down.#Iran #FreePoliticalPrisoners pic.twitter.com/VlPiu7I4oC

— IRAN HRM (@IranHrm) January 28, 2021
---
UPDATE: 12:00 PM CET
ISJ: Online Panel on Iran's State Terrorism and EU Policy
Thursday, January 28th – Time: 14:00 – Live on the ISJ website and Twitter @ISJcommittee
---
Iran: The Staggering COVID-19 Death Toll in 478 Cities Exceeds 207,300
The People's Mojahedin Organization of Iran (PMOI/MEK) announced on January 27, 2021, that the Coronavirus death toll in 478 cities across Iran had exceeded 207,300. The number of victims in Tehran is 50,226, Isfahan 13,140, Mazandaran 8,392, Lorestan 8,368, Qom 8,045, West Azerbaijan 7,613, Gilan 7,386, Fars 6,277, Alborz 5,323, Golestan 5,275, Kerman 4,584, Kermanshah 4,284, North Khorasan 3,193, Semnan 3,065, Ardabil 2,577, Zanjan 2,230, Ilam 2,146, and South Khorasan 1,971.
---
Saba Kord Afshari violently moved from Ward 8 of Qarchak to Ward 6
Civil activist Saba Kord Afshari who is presently incarcerated in the notorious Qarchak Prison has been violently moved from Ward 8 to Ward 6 where inmates convicted of violent crimes are detained.
Saba Kord Afshari is serving a 24-year sentence for protesting the mandatory Hijab enforced on Iranian women by the clerical regime. She was banished from Evin Prison to Qarchak on December 9, 2020.
---
Arrested Iranian agent Kaveh Lotfolah Afrasiabi in U.S. is the tip of the iceberg
An Iranian regime agent who was posing as an independent political scientist in the U.S. was outed and arrested, according to a statement by the U.S. Justice Department on January 19.
"A criminal complaint was unsealed today in federal court in Brooklyn charging Kaveh Lotfolah Afrasiabi, …with acting and conspiring to act as an unregistered agent of the Government of the Islamic Republic of Iran, in violation of the Foreign Agents Registration Act (FARA)," the statement reads in part.
Arrested Iranian agent Kaveh Lotfolah Afrasiabi in U.S. is the tip of the iceberg
---
Iranian Media Admits to MEK Role in Sanctions and Protests
As infighting among the Iranian regime grows, the state-run media is openly admitting that the People's Mojahedin Organization of Iran (PMOI/MEK) is playing a vital role in organizing the resistance against the regime, both by the Iranian people and the international community.
In a Sunday editorial, the state-run Mardom Salari daily admitted that increased sanctions against the Iranian regime could be linked back to the PMOI/MEK's revelation about the mullahs' nuclear weapons program in 2002.
---
Iran news in brief, January 28, 2021
Iran news in brief, January 28, 2021
---

Read more: Iran News in Brief – January 27, 2021