THE CONTENT OF THIS PAGE WILL BE UPDATED WITH THE LATEST NEWS
UPDATE: 9:00 PM CEST
Iranians Went on Strike and Rallied on Tuesday
Strikes and protests have become the new normal on Iranian streets. Based on multiple reports from inside Iran, a new group showed up in Tehran and Tabriz to join their brothers and sisters calling for justice. House and property buyers who fell victim to fraud of a corrupt real estate business that is very much entangled with the highest power chambers, gathered to demand what they have been paying for. Also, workers in Zanjan and bus drivers in Shiraz went on strike, while farmers rallied in Masjed Soleiman and sugar cane workers in Haft Tappeh demonstrated despite the very fact that their voices have been ignored for years.
Jun 1 – Tehran, #Iran
Iranians who bought land in the Pardis area gathered today outside the Judiciary to demand that it finalize the vote that would grant them access to the plots of lands sold to them. #IranProtests pic.twitter.com/YfzKarKdHq

— Iran News Wire (@IranNW) June 1, 2021
Jun 1 – Shiraz, SW #Iran
Bus drivers went on strike today in Shiraz to demand their insurance and express their economic grievances. #IranProtests pic.twitter.com/WXKfIxp7FV

— Iran News Wire (@IranNW) June 1, 2021
---
UPDATE: 8:00 AM CEST
Iran: The Staggering Number of COVID-19 Victims Is More Than 302,700
The People's Mojahedin Organization of Iran (PMOI/MEK) announced on Monday, May 31, 2021, that the staggering Coronavirus death toll in 543 cities had exceeded 302,700. The number of victims in Tehran has reached 70,896, Isfahan 20,205, Khuzestan 18,899, Khorasan Razavi 18,410, East Azerbaijan 12,428, Mazandaran 12,125, West Azerbaijan 11,373, Gilan 10,166, Fars 10,072, Qom 9,645, Alborz 8,508, Sistan and Baluchestan 6,966, Kermanshah 5,928, Hormozgan 3,735, Zanjan 3,315, and Chaharmahal and Bakhtiari 2,480.
#Iran Coronavirus Update

More than 302,700 people have died of the novel #coronavirus in 543 cities checkered across all of Iran's 31 provinces, according to the Iranian opposition PMOI/MEK.

Full Reporthttps://t.co/sr1vBgHnW8 pic.twitter.com/drMCGROtA0

— People's Mojahedin Organization of Iran (PMOI/MEK) (@Mojahedineng) June 1, 2021
---
Iran elections 2021: Khamenei closes ranks to avoid further crises
This article is part of our coverage of the Iranian regime's June 18 presidential elections
Last week, the Iranian regime's Guardian Council approved only seven candidates from 592 registered to run for the June 18 sham presidential elections in Iran.
This surprised many, but the Iranian Resistance saw this coming. After three major nationwide anti-regime protests in 2018, 2019, and 2020 the regime's supreme leader Ali Khamenei seeks to consolidate his regime.
Among the seven approved candidates is Ebrahim Raisi, current head of the Judiciary, well-known for his role in the massacre of 30,000 political prisoners in the summer of 1988 in Iran.
---
The 118th woman executed under Rouhani in the Central Prison of Qazvin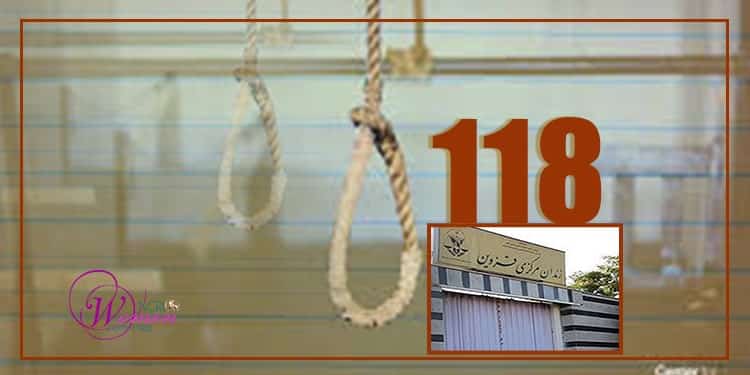 A woman was executed along with her husband in the Central Prison of Qazvin at dawn on Sunday, May 30, 2021. This is the 118th woman executed during Hassan Rouhani's tenure as the mullahs' president.
At least 15 women have been executed every year in Iran over the past eight years.
The couple were cousins identified by the last name of Pir-Ostovan. The woman's first name is not known. They were arrested 8 years ago on Qazvin-Karaj Highway and sentenced to death in their first court hearing.
---
Political prisoner Khaled Pirzadeh has started a hunger strike
Political prisoner Khaled Pirzadeh has started a hunger strike.
He has been detained in the Greater Tehran Penitentiary for the past 25 months without family visits or leave. Hunger strike is a last resort for prisoners in #Iran to demand their rights. #HumanRights pic.twitter.com/2QqJ544zh1

— IRAN HRM (@IranHrm) May 31, 2021
---
4-fold price increase of basic goods amid devastating poverty in Iran
New figures published by Iran's Ministry of Industry, Mine and Trade for the last Persian year show that the price of basic goods including foods such as poultry, fruits, beans, rice, and cooking oil have doubled or quadrupled.
According to the state-run ISNA News agency, the price of 27 of the 97 monitored goods had increased by more than 100% with prices doubling or quadrupling in 2020.
The report compares prices in the last Persian year (March 2019 to March 2020) to the year before (March 2018 to March 2019).
---
Iran News in Brief, June 1, 2021
Iran news in brief, June 1, 2021
---
Read more: Iran News in Brief – May 31, 2021