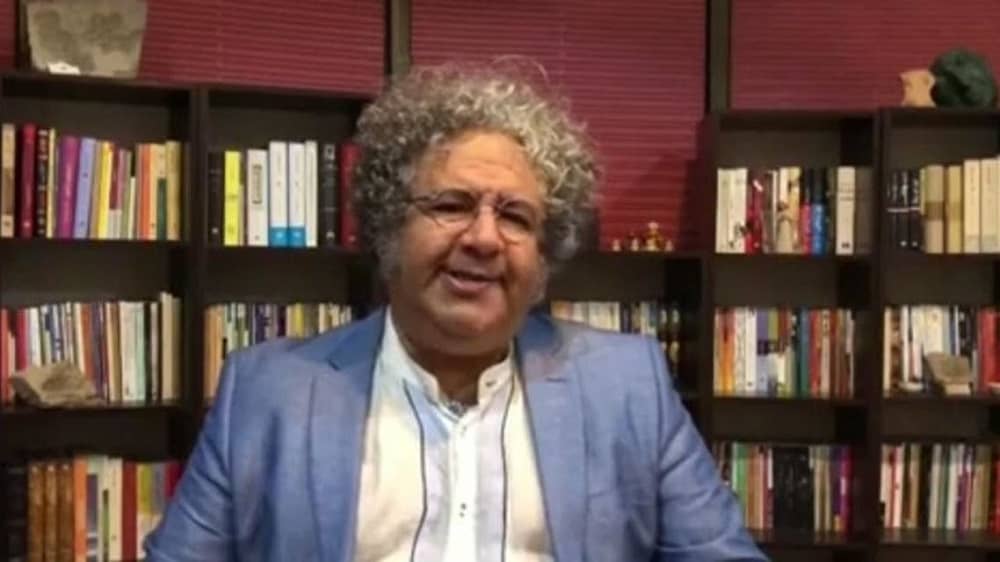 Jailed Iranian poet and documentary filmmaker Baktash Abtin , 47, died in detention in a hospital from Covid-19. He had been deprived of the necessary care while serving his six year prison term on absurd charges of "illegal assembly and collusion against national security" and "spreading propaganda against the state."
Baktash was put into an induced coma the first week of January, after prison authorities delayed transferring him to a hospital for 10 days that resulted in his death due to a second COVID-19 infection since his arrest.
Mr. Abtin is the latest victim of the regime's criminal conduct that has put political prisoners in a dire situation. Despite repeated domestic and international calls, the regime refused to temporarily release prisoners during the pandemic and continued to disrupt the treatment of infected with the virus. It also prevented their transfer to hospital.
Mr. Abtin is the second prisoner in Iran to die since the start of 2022. On January 1, Adel Kianpour died suspiciously, after suffering from Coronavirus and following a week-long hunger strike in Sheiban Prison in Ahvaz.
In a video clip before his death, Mr. Abtin said, "The situation of our society today is such that we have enough good poets, filmmakers, and artists. What we lack are some people to stand up and fight and get their rights and persevere. The virtue of struggle and steadfastness is the missing link in our country. In this way, I am willing to sacrifice my life today with certainty."
He remained defiant to the end.
His funeral was scheduled for Monday, January 10, but under pressure from the regime's security forces, the ceremony was held a day earlier on Sunday, January 9, at his birth place in Shahr-e Rey, south Tehran.
Mr. Abtin is the latest victim of a series of murders, the so-called 'Chain Murders' by the mullahs. The crime that began in the 1990s and continues to this day has sparked a wave of social and international hatred against the clerical regime.
His funeral turned into anti-government protest with people chanting slogans such as 'Peace be upon Abtin, death to the oppressors' and 'Death to the murderous government'.
In Evin prison, fellow inmates of Mr. Abtin ignored the threat of the prison guards, chanted "Death to Khamenei" and "Death to the dictator."
The true message of Mr. Abtin death is the very point that he made in his video message that when the savagery of a brutal regime persists "Iran needs more people to stand and fight."
His death and the protests and the chants "Death to Khamenei" and 'Death to the murderous government' at his funeral and by his fellow inmates as well as messages of solidarity and support show that the Iranian regime's killings and chain of murders more than before has failed to silence the people of Iran who more than before have been willing "to stand and fight."