THE CONTENT OF THIS PAGE WILL BE UPDATED WITH THE LATEST NEWS
UPDATE: 3:00 PM CET
Gonabad Kavus, N Iran: Security forces are still being dispatched to the restive city
Mar. 25 – Gonbad Kavus, N #Iran
Security forces are still being dispatched to the restive city after locals clashed with security forces to protest the Judiciary's decision not to charge a security guard with sexual abuse after he abducted two 7 and 8 yr old girls. #IranProtests pic.twitter.com/q9Cvdla9if

— Iran News Wire (@IranNW) March 25, 2021
---
Iran's IRGC Capitalizes on Khamenei's Nowruz Order
Iran's Islamic Revolutionary Guard Corps (IRGC), which is the main lever of the regime's repression, especially a tool for the supreme leader Ali Khamenei to ensure his rule, in a letter written by its head Hossein Salami said that he and the IRGC are the main audiences of what Khamenei had said in his Nowruz (Persian New Year) speech.
They announced that to fulfill Khamenei's wishes they have formed an office called the Headquarters of the Realization of the Nowruz Command, which held its first meeting March 23, 2021.
---
Serious concerns over unlawful exile of jailed activist to Rajai Shahr Prison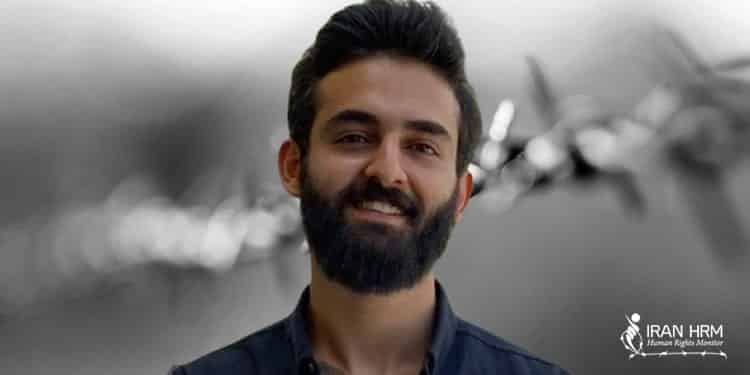 Political prisoner Saeed Eghbali is being held in solitary confinement with two death-row prisoners after he was banished from Evin Prison to Rajai Shahr Prison in Karaj.
Prison officials have told Saeed Eghbali that he will be transferred to a ward holding common criminals and that they have no responsibility to protect his life and health.
Saeed Eghbali was abruptly banished to Raja'i Shahr Prison in Karaj, a major city west of the Iranian capital.
---
Net activist sentenced to 3 years of prison for "insulting" Khomeini, lashes for alcohol possession
The 4th Branch of the South Khorasan Province Appeals Court in eastern Iran confirmed the three years and 40 lashes sentence for an internet activist. According to the Human Rights News Agency, the 47-year-old man, identified as Hamidreza Adeli-Far was sentenced to nine months of prison for "spreading propaganda against the state", 18 months of prison and a 3 million tomans ($119) fine for "publishing lies on cyberspace" and another nine months of prison, lashes and a 3.375 million tomans ($134) fine for keeping 7.5L of alcoholic drinks.
---
Iranian man awaiting amputation faces additional prison term and lashes
A man awaiting finger amputation in a northwestern Iran prison has been sentenced to additional four years in prison and 80 lashes on the charge of "insulting the warden of Urmia Central Prison" and "disrupting prison order".
The Urmia Criminal Court has sentenced Hadi Rostami to prison and lashes without holding a court hearing. According to the verdict issued by Branch 1 of the Urmia Criminal Court, Rostami was sentenced to four years in prison and 80 lashes on charges of "insulting the warden of Urmia Central Prison" and "disrupting prison order."
---
Kurdish political prisoner denied furlough to attend daughter's funeral
Prison authorities have refused to authorize temporary leave for a Kurdish political prisoner to attend his daughter's funeral.
The kurdish political prisoner Arash Nasri held in Rajai Shahr Prison of Karaj, has recently lost his 15-year-old daughter and requested a few hours furlough to attend her funeral.
After several days of follow-up by him and his family, the grieving father was finally told that Deputy Prosecutor and Assistant Superintendent of Political Prisoners, Amin Vaziri, refused to authorize his leave under the pretext of "insecurity of society, and his security charges".
---
Iran Protests During Persian Calendar Year 1399 (2020 – March 2021)
During the Iranian calendar year of 1399 (March 2020 until March 2021), Iran witnessed thousands of anti-government protests by all various strata of society across the country.
Throughout the year, despite the unprecedented repression by the regime, despite the catastrophic expansion of the coronavirus in Iran which has taken thousands of victims due to the policies of this regime, various classes of society protested suppression, economic problems, widespread poverty, and the regime's plundering. At least 4603 protest were held in different cities.
Statistics of these protests by numbers:
---
UPDATE: 9:00 AM CET
Iran: Coronavirus Fatalities in 522 Cities Surpass 236,800
The People's Mojahedin Organization of Iran (PMOI/MEK) announced on Wednesday, March 24, 2021, that the Coronavirus death toll casualties in 522 cities exceed 236,800. The number of victims in Tehran has reached 55,061, Khorasan Razavi 15,400, Isfahan 15,375, Khuzestan 13,594, Lorestan 9,978, East Azerbaijan 9,293, West Azerbaijan 8,903, Fars 6,972, Alborz 5,863, Sistan and Baluchestan 5,511, Semnan 4,015, Hormozgan 2,590, Bushehr 2,394, and Chaharmahal and Bakhtiari 1,895.
---
Iran: Concerns about situation of political prisoners on Nowruz
On March 22, Amnesty raised concern on the conditions of prisoners of conscience in Iran on Nowruz and called for their release.
Among these prisoners are Maryam Akbari Monfared, Atena Daemi, and Ali Younesi.
Akbari has passed her thirteenth Nowruz behind bars. She is imprisoned for protesting to the 1988 massacre of 30,000 political prisoners, which included two of her siblings, a brother and a sister. At that time, based on a fatwa of the then supreme leader Ruhollah Khomeini, all prisoners who remain steadfast on their political believes were executed. Most of them were members and sympathizers of the People's Mojahedin Organization of Iran (PMOI/MEK).
---
Political prisoner denied hospital transfer despite serious health condition
The warden of Urmia Central Prison has refused to authorize hospital transfer for political prisoner Ebrahim Khalil Sedighi Hamedani who has diabetes and urgently needs to be sent to a hospital outside prison.
The 62-year-old political prisoner suffers from diabetes and its complications. The necessary insulin is not available to him in prison. His toes are blackened and are on the verge of permanent harm.
---
Iran news in brief, March 25, 2021
Iran news in brief, March 25, 2021
---

Read more: Iran News in Brief – March 24, 2021