THE CONTENT OF THIS PAGE WILL BE UPDATED WITH THE LATEST NEWS
UPDATE: 5:00 PM CEST
Online conference: Iran Regime's Terrorism in Europe – EU Obligations | October 22, 2020 14:30 PM CEST
Iran Regime's Terrorism in Europe
EU Obligations
October 22, 2020
14:30 PM CEST#Iran #ExpelIranDiplomatTerrorists #DisbandIRGChttps://t.co/rPmjorHq7p

— NCRI-FAC (@iran_policy) October 19, 2020
***
The latest news about the situation of the political prisoner Soheil Arabi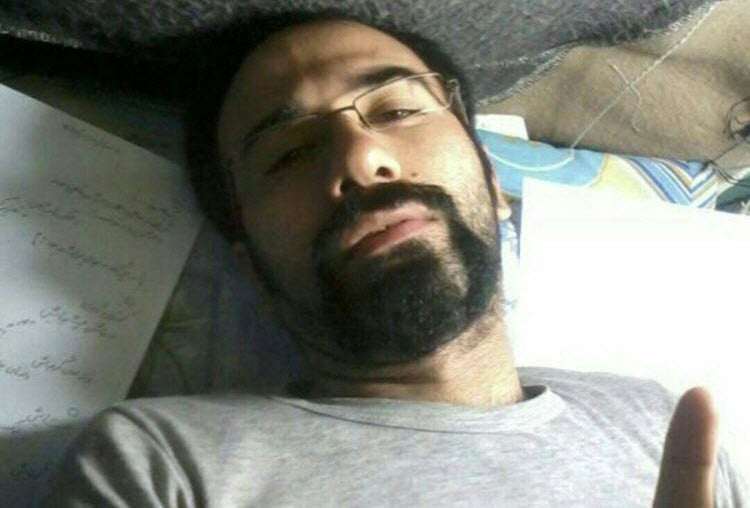 Political prisoner Soheil Arabi told his family in a phone call that he has been taken to the Revolutionary Guards' Ward 2A in Evin Prison, where intelligence agents are free to subject prisoners to inhumane conditions with impunity. He had been held incommunicado in Rajai Shahr Prison for nearly 1 month. The IRGC has filed a new case against him on the charge of "propaganda against the state." He told his family that his interrogation in Ward 2-A may take 2 months.
***
Maryam Rajavi trailblazing the road to gender parity in a free Iran
Shattering the glass ceiling.

Maryam Rajavi became the face of the movement which is totally the opposite of what the mullahs are, and the face of the future free Iran.

Read full report: https://t.co/zC0LDi5GL7#FreeIran pic.twitter.com/uLUrohSd1u

— Women's Committee NCRI (@womenncri) October 21, 2020
UPDATE: 9:30 AM CEST
Iran: Coronavirus Death Toll in 458 Cities Exceeds 128,000
The People's Mojahedin Organization of Iran (PMOI/MEK) announced on Tuesday, October 20, 2020, that the Coronavirus fatalities in 458 cities had exceeded 128,000. The number of victims in Tehran is 30,751, Khorasan Razavi 9,687, Isfahan 6,692, East Azerbaijan 4,544, West Azerbaijan 3,631, Golestan 3,631, Mazandaran 5,747, Hormozgan 1,640, Hamedan 3,373, Yazd 1,881, Alborz 3,533, Fars 3,371, Kermanshah 2,778, Kurdistan 2,296, North Khorasan 2,179, Kerman 1,973, Semnan 1,922, Bushehr 1,525, Ardabil 1,458, Qazvin 1,248, and Chaharmahal and Bakhtiari 977.
***
The Iranian regime paid its supporters to protest on Tuesday against the woman who rode a bike in Isfahan
The regime's paid supporters protested today against the woman who rode a bike in Isfahan, central #Iran.
The lengths to which a weak regime will go to suppress civil liberties never ceases to amaze. https://t.co/iX4z7Egc1q pic.twitter.com/YJFPgqNtlM

— Iran News Wire (@IranNW) October 20, 2020
***
Iranians hold over 9 protests to express economic woes
Iranians held at least nine protests in two days to express their economic woes specially to demand their unpaid wages.
***
Activist Teacher Mohammad Habibi Denied Prison Leave Despite Eligibility
Activist teacher Mohammad Habibi is deprived of going on prison leave despite having served one-third of his sentence. Mr. Habibi is presently detained in ward 2 of the Great Tehran Penitentiary (GTP).
In 2018, the Revolutionary Court of Tehran sentenced him to 10.5 years in prison and 74 lashes. As a supplementary punishment, he is also banned from any social activities for two years.
***
Parastoo Jalili, a 13-years old girl, took her own life because of poverty
Parastoo Jalili, 13, took her own life because she did not have a smartphone to attend online classes.
Poverty in #Iran has led to tragic suicides.
Earlier the devastating news of an 11 yo schoolboy committing suicide shocked the Iranian society. https://t.co/81oXlXYjnM pic.twitter.com/HOphh8ZYU3

— IRAN HRM (@IranHrm) October 20, 2020
***
Iran news in brief, October 21, 2020
Iran news in brief, October 21, 2020
*****

*****
WHAT ARE THE IRAN PROTESTS OF 2019?
Wednesday, October 21, 2020, marks the 334th day since the beginning of the nationwide Iran protests.
The People's Mojahedin Organization of Iran (PMOI/MEK) has identified 755 of the more than 1500 protesters killed by the regime so far.
Mrs. Maryam Rajavi, the President-elect of the National Council of Resistance of Iran (NCRI) has called on the United Nations to urgently send an international fact-finding mission to Iranian prisons to meet with the detainees.
HIGHLIGHTS OF THE UPRISING:
Number of uprising cities: 191
Number of martyrs: At least 1500
Number of injured: More than 4,000
Number of detainees: More than 12,000
Read more: Latest News in Brief – October 20, 2020