THE CONTENT OF THIS PAGE WILL BE UPDATED WITH THE LATEST NEWS
UPDATE: 4:00 PM CET
Maryam Rajavi urges the youth in Yasuj & Kohgiluyeh to help the quake victims
Mullahs neither think of protective actions in tremor-prone areas nor take action to remedy the damage. In thinking of preserving their rule, they plunder #Iran's wealth & waste it on nuclear & missile programs, leaving the people defenseless against flood, earthquake & disease.

— Maryam Rajavi (@Maryam_Rajavi) February 18, 2021
---
NL Times – Iran using Dutch data center for espionage: report
Security company Bitdefender and radio program Argos identified a server in a data center near Haarlem that they believe is being used by Iran to spy on political opponents, Rik Delhaas of Argos said to NOS.
The program tracked the server down after a tip from an Iranian man living in the Netherlands, and thanks to a file received by an Iranian dissident on chat app Telegram. "Fortunately he did not open it and his computer was not infected," Delhaas said
---
UPDATE: 10:00 AM CET
Iran: Coronavirus Death Toll in 480 Cities Exceeds 217,200
The People's Mojahedin Organization of Iran (PMOI/MEK) announced on February 17, 2021, that the Coronavirus death toll in 480 cities across Iran had exceeded 217,200. The number of victims in Tehran is 51,946, Khorasan Razavi 14,510, Isfahan 13,935, Khuzestan 10,955, Mazandaran 9,127, Lorestan 8,923, East Azerbaijan 8,203, Fars 6,532, Alborz 5,493, Sistan and Baluchestan 5,171, Kerman 4,824, Kurdistan 3,747, North Khorasan 3,348, Semnan 3,310, and Qazvin 2,419.
---
Execution of a woman — 42 with two children — in a prison in Karaj
Execution of a woman — 42 with two children — in Gohardasht Prison (Rajaiishahr) of Karaj, marks the execution of the 114th woman during Rouhani's tenure as the mullahs' president.
Zahra Esma'ili was hanged at dawn on Wednesday, February 17, 2021, along with 6 male inmates in Gohardasht Prison (a.k.a. Rajaiishahr) in Karaj.
Zahra Esma'ili was a victim of domestic violence and had murdered her husband in self-defense. Her husband, a detective police officer frequently battered her.
---
British MPs could've been blown to bits by Iran bomb – yet still we fail to act COMMENT
IRAN is a rogue state. Make no mistake about it. We have known that for quite some time and yet our leaders have consistently failed to adopt appropriate measures against the theocratic Iranian regime.
It is this indecision and these missteps in foreign policy that have emboldened Iran – which does not follow international norms – to act in the way that it does. Earlier this month, a court in Antwerp, Belgium, convicted Assadollah Assadi, a Vienna-based accredited Iranian diplomat, on charges of personally organising a delivery of explosives to a couple who intended to attack a rally in Paris of the main Iranian opposition, the National Council of Resistance of Iran (NCRI), in the summer of 2018.
---
Iran: The truth behind the budget bill dispute between the government and parliament
After weeks of debate and back-and-forth, the Majlis (parliament) finally approved the government's budget bill for the upcoming Persian year (starting in March) on Tuesday. According to ICANA, the official news agency of the Majlis, the reason the differences were resolved was the "implementation of the considerations of the Majlis" in the budget and "the government's change of opinion after hearing the ideas of the MPs." The news agency added that the Majlis was satisfied with the government's decision to reform the budget.
---
Former official says Iranians "tired and disenchanted", warns of major protests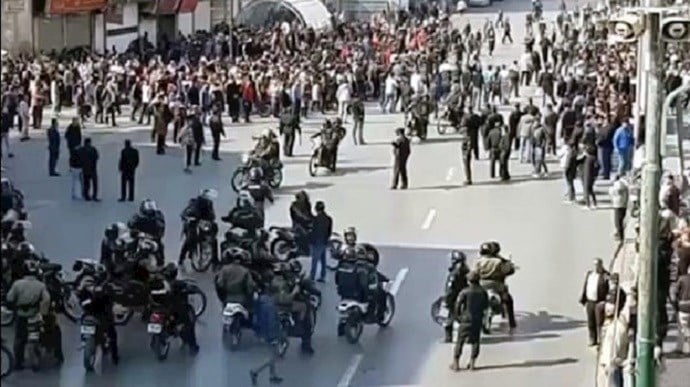 A former Iranian official called for "strategic elections" to prevent major nationwide protests. Speaking to the state-run ILNA News Agency, Mostafa Tajzadeh also said Iranians were "tired and had lost hope".
Presidential elections are scheduled to be held in Iran in June 21.
The so-called "reformist" politician who was an Acting Minister of Interior under the administration of Khatami and former advisor to Khatami said he opposed a "military government" in upcoming elections.
---
Iran HRM: Iran hangs seven including woman in Rajai Shahr Prison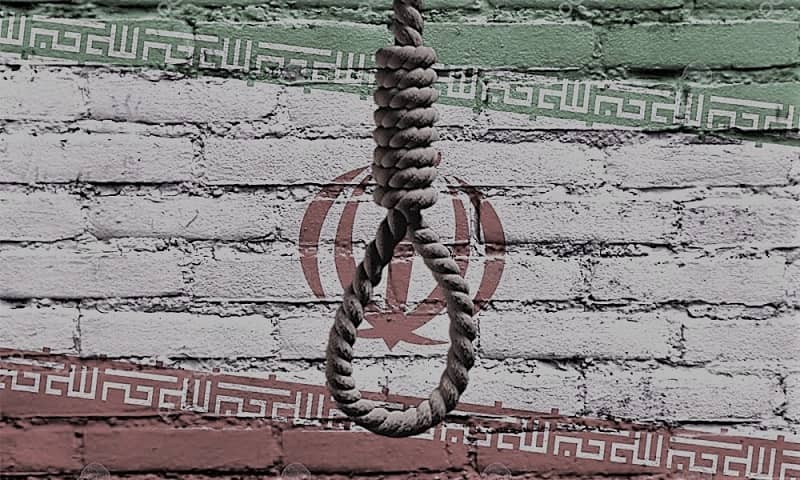 Iranian authorities executed seven prisoners today, bringing the total number of fatal those executed in February to at least 13.
Six man and a woman convicted of murder were executed today in Rajaei Shahr Prison on Wednesday, February 17.
Among the executed prisoners is "Zahra Esmaili" who was transferred yesterday from Qarchak prison in Varamin to Rajai Shahr prison in the city of Karaj west of the capital where she was prepared for execution.
---
A magnitude 5.6 earthquake rocked southwest Iran, near the town of Sisakht yesterday evening
A magnitude 5.6 earthquake rocked SW #Iran near the town of Sisakht yesterday evening. State-run media reported 40 injuries with two in critical condition. The earthquake has left many homes in ruins. pic.twitter.com/7k7PDilmsc

— Iran News Wire (@IranNW) February 18, 2021
---
Iranians Continue Protests; at Least Four Rallies and Strikes on February 16
Iranians Continue Protests; at Least Four Rallies and Strikes on February 16
On Tuesday, February 16, citizens in Iran staged at least four rallies and protests in two provinces, seeking their inherent rights. In Fars province, residents of the Cheshmeh Ghorogh area protested the regime's attack on their homes and destroying them. Also, teachers rallied in front of Shiraz's Education Department, venting their anger over the department's refusal to pay their wage for holding additional classes.
---
Iran news in brief, February 18, 2021
Iran news in brief, February 18, 2021
---

Read more: Iran News in Brief – February 17, 2021