THE CONTENT OF THIS PAGE WILL BE UPDATED WITH THE LATEST NEWS
UPDATE: 9:00 PM CEST
Jamil Ghahremani protested Guards' misconduct with his cellmates
Jamil Ghahremani, 30, is a powerlifting champion in #Tehran province. He was arrested in November. He protested Guards' misconduct with his cellmates.
Agents injected him with drugs and gave him addictive pills instead of painkillers. A court sentenced him to 5 years in prison. pic.twitter.com/DRPXAHqTRt

— IranNewsUpdate (@IranNewsUpdate1) October 1, 2020
***
Soheil Arabi Held in Solitary for Exposing Prison Conditions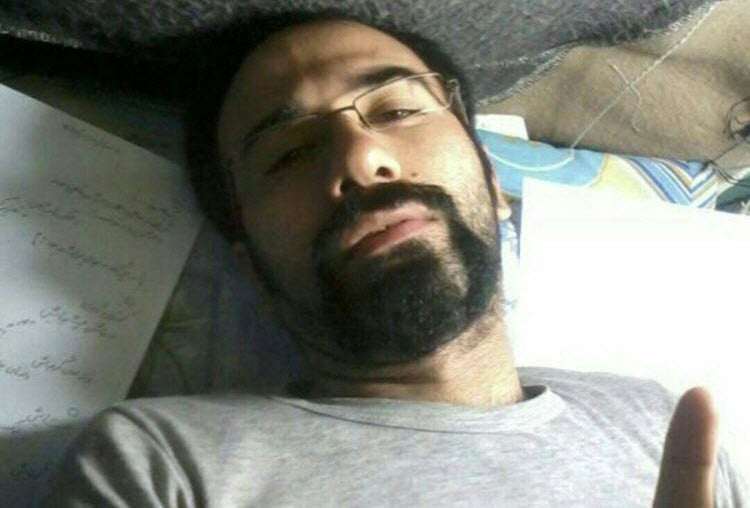 Political prisoner Soheil Arabi has been denied phone calls and visits in a quarantine ward of Rajaei Shahr Prison in Karaj. An informed source said that "Soheil Arabi, who was transferred to the quarantine ward of Rajai Shahr Prison on September 21, is still being held in this ward and is deprived of phone calls and family visits".
"His mother is concerned about his son as he had no contact after being transferred to Rajai Shahr Prison," the source said.
***
Political Prisoners Forcibly Moved to Another Ward in Tehran Prison
***
Iran: Arrestees of Nov 2019 uprising transferred by force in Tehran prison
According to reports, on September 30, prison guards of the Greater Tehran Penitentiary forcibly relocated political prisoners arrested during the November 2019 uprising in Hall Two of the facility's Unit Five section. The mullahs' regime killed at least 1,500 protesters, wounded more than 8,000 and arrested at least 12,000.
On Wednesday, Azvaji, head of the prison's Unit Five, went to Hall Two of Unit Five and informed the political prisoners that they will be transferred to Unit Two to separate them based on their crime classification.
***
Maryam Rajavi expresses her deepest sympathies to the families of the victims of the coronavirus in Iran
My deepest sympathies go out to the families of the victims of the #coronavirus in #Iran from Tehran to Isfahan, from East and West Azerbaijan to Khuzestan, Qom and Lorestan, all four corners of our beloved homeland.

— Maryam Rajavi (@Maryam_Rajavi) October 1, 2020
***
New Round of Infighting in Parliament Shows Depth of Iran Regime's Crisis
A new round of infighting at the latest session of the Iranian regime's Majlis (Parliament) indicates the regime's absolute deadlock. These infightings are over a greater share of power.
During this session, that was held for a vote on Hassan Rouhani's proposed Minister of Industry, Mine and Trade, many members of the regime's Parliament from the rival faction attacked the mullahs' president Rouhani.
***
UPDATE: 10:00 AM CEST
Iran: Coronavirus Fatalities in 450 Cities Exceeds 112,800
The People's Mojahedin Organization of Iran (PMOI/MEK) announced on Wednesday, September 30, 2020, that the number of Coronavirus death toll in 450 cities across Iran had exceeded 112,800. The number of victims in Tehran is 26,781, Khorasan Razavi 8,349, Khuzestan 7,343, Isfahan 5,569, Mazandaran 5,352, Qom 4,980, Lorestan 4,968, Gilan 4,551, East Azerbaijan 3,773, Golestan 3,271, Alborz 3,125, Kermanshah 2,512, Semnan 1,511, Central Province 1,475, Bushehr 1,370, and Ardabil 1,344.
***
Townhall: Iran's Diplomatic Saga
For decades, the Iranian government has avoided judicial accountability as the No. 1 nation-state sponsor of international terrorism. This will end on November 27, 2020 in Antwerp, when Belgium's criminal court commences proceedings against senior Iranian diplomat, Assadollah Assadi.
***
Iranian Regime Steps Up Aggression Against Citizens
In recent days, Iran's government has stepped up mass arrests of youth in Tehran. On 28 September, the state media reported the arrest of 389 young people in Tehran who had been arrested on charges of being 'thugs'. These widespread arrests are nothing but making the atmosphere of the city feel more under lockdown and expanding the tour of repression.
***
Iran's state-run TV will not be broadcasting today's DFL-Supercup finals as planned
#Iran's state-run TV will not be broadcasting today's DFL-Supercup finals as planned because German referee Bibiana Steinhaus, will referee the game.

That's how mysoginist the regime is. pic.twitter.com/oTrgJxaN3J

— Iran News Wire (@IranNW) September 30, 2020
***
Iran Judiciary's High Council of Human Rights boasts "rights achievements" despite gross violations
The Secretary-General of the Iranian Judiciary's High Council of Human Rights said that its human rights "achievements" must be presented to the world. In remarks carried by the state-run IRNA News Agency, Ali Bagheri Kani said that the regime's criteria for human rights differed from what was "claimed to be human rights in the West".
***
Shahrouz Kazemi was executed today in Dastgerd Prison of Isfahan
***
Report says Zeinab Jalalian is in dire health condition in Kermanshah jail
***
EDITORIAL: Continued Sanctions Against Iran's Regime Is a National Demand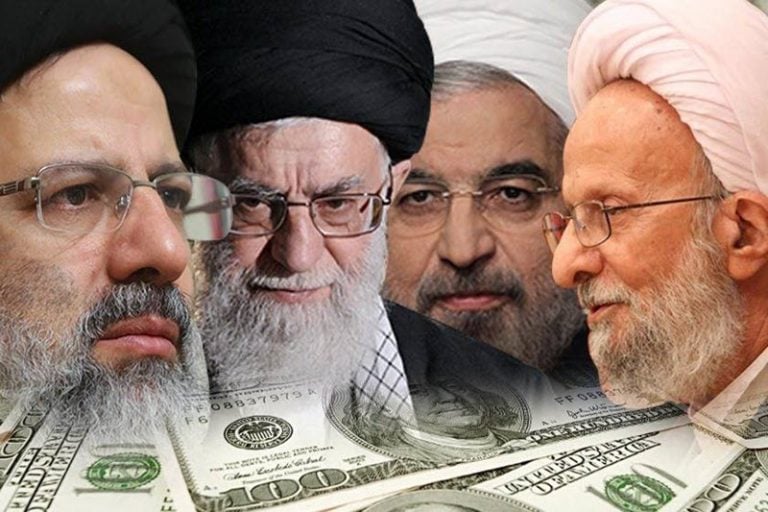 Last week, the Iranian regime's Judiciary sentenced four men to have their fingers amputated for alleged theft. Meanwhile, the regime's officials, including Supreme Leader Ali Khamenei, have plundered hundreds of billions of dollars of the people's assets, at the cost of starvation of tens of millions of Iranians and the destruction of Iran.
***
Round up of Iran Protests: September 21-29
Reports from Iran, obtained by the People's Mojahedin Organization of Iran (PMOI/MEK), indicate protests by all walks of life continue across Iran. These protests are due to the regime's wrong economic policies and systematic corruption which have destroyed the country's economy, adding more pressure on the Iranian people.
***
Iran: Defiant Youths Target Regime's Court in Khavaran – East Tehran
In the early hours of this morning, Wednesday, September 30, 2020, in response to the demolition of the homes of the deprived residents of Khavaran in east Tehran, the defiant youth targeted a regime court in this region, setting fire to its entrance. The ruling for the demolition of homes in Khavaran is issued by Meysam Yari, appointed as a judge in December 2019 by the Judiciary Chief Ebrahim Raisi. Acting on these inhumane rulings, the repressive forces have raided to the region, destroying houses and displacing many people.
***
Iran news in brief, October 1, 2020
*****
*****
WHAT ARE THE IRAN PROTESTS OF 2019?
Thursday, October 1, 2020, marks the 320th day since the beginning of the nationwide Iran protests.
The People's Mojahedin Organization of Iran (PMOI/MEK) has identified 755 of the more than 1500 protesters killed by the regime so far.
Mrs. Maryam Rajavi, the President-elect of the National Council of Resistance of Iran (NCRI) has called on the United Nations to urgently send an international fact-finding mission to Iranian prisons to meet with the detainees.
HIGHLIGHTS OF THE UPRISING:
Number of uprising cities: 191
Number of martyrs: At least 1500
Number of injured: More than 4,000
Number of detainees: More than 12,000
Read more: Latest News in Brief- September 30, 2020